[column width="2/3″ title="Shamanic Weather May 21, 2018″ title_type="single" animation="none" implicit="true"]
Soul Soothing
By Mara Clear Spring Cook
The latest round of heart-impacting events has left many of us in need of deep soul soothing. It's hard to shut down the brain to tend to your feelings, but sometimes that's exactly what is needed.
BUT I SHOULD DO SOMETHING
I know, I know. It feels like that, doesn't it? But sometimes the first and best thing you can do is take care of yourself.
THAT SOUNDS SO SELFISH
I had some profound discussions over the past several days with thoughtful healers in my life, and this was one of the issues that came up. In all discussions the importance of being aware of how we show up for ourselves and was key. When you take care of yourself, you are empowered to act selflessly.
WHEN YOU PUT IT LIKE THAT –
The Sun, freshly moved into What Do You Think Gemini, is ready to ask definitive questions, and Let Me Tell You Leo Moon wants to make it fun and heart-warming. So, using that formula:
What would

soothe

your soul?

How can you make that

fun

?
HMMM!
It's the little things that can really soothe your soul, and you can combine them with the giving to others. Donate to Go Fund Me's, make cookies and give them out, plant some flowers, make jokes with neighbors, call a friend (not text!), spend time with a dear one watching flames dance – those are all things I did this weekend to soothe my soul!
THAT DOES SOUND LIKE FUN
Sometimes we can't move our own energy. It's stuck. We need to add someone or something into the situation to get things moving. Taking a soul soothing action helps us get the momentum on a mood shift. And it doesn't have to be big.
SHAMANIC PERSPECTIVE
Make small changes at the energetic level to invite larger ones at the physical!
Make this a day to Roar about!
Namaste,
Mara
I would love to see you! Schedule your session!   
Want Shamanic Weather in your inbox? Subscribe here
Art: Entre Deux Mondes by Kallaria
#shamanicweather #firststepshamanictraining
**Pacific time (UTC-7). Use this Link
Shamanic Weather Disclaimer
This is a general interpretation not meant to address individual natal charts, soul journeys or destiny paths. Take what works for you and leave the rest behind! Love!
[/column]
[column width="1/3″ last="true" title="EVENTS-HEALING-TRAINING" title_type="single" animation="none" implicit="true"]
Shamanic Sound Journey
CRYSTAL WATERS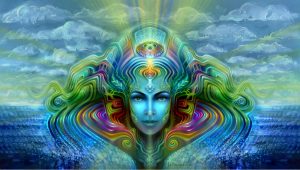 Crystal Bowls, Gongs, Didgeridoo and more…
BE SURE TO BRING YOUR CRYSTALS!
Saturday, June 1, 2018
More info HERE!
SHAMANIC TRAINING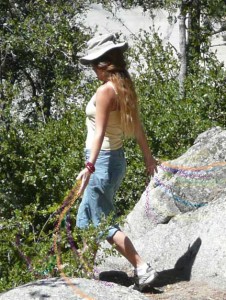 Summer/Fall 2018
Group Training begins June 27. Personal Shamanic Training can begin at anytime!
Register HERE
SHAMANIC HEALING
Shamanism helps you heal body, mind, heart and soul. Recommended for the soul ready for deep change!
Shamanic Healing ~ Soul Retrieval ~ Counseling
You can schedule your appointment right HERE!
CONTACT:
Mara@MaraClearSpring.com ~ 619-972-2469
EMAIL ANNOUNCEMENTS
Get Mara's Articles, Events and Training info and the Shamanic Weather in your Inbox HERE
More info HERE
[/column]