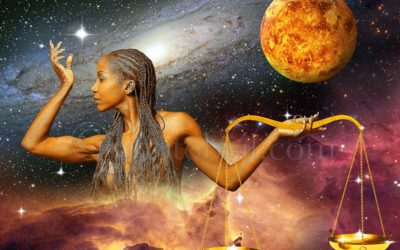 At the Autumnal Equinox 2020 the Outer Self Sun leaves Earth Mother Virgo to engage the Balancing Scales of Libra. We review what we've harvested, and lost, and redistribute and reprioritize everything. This year "Roaring For Love" Venus in Leo leads the way!
I'D LOVE TO ROAR, SCREAM, FALL DOWN AND PITCH A FIT…
Take a number. Oh, let's all do it together! 
(Pause for dramatic release)
I FEEL BETTER NOW
Me too! So, as I was saying, the Goddess of Love Venus points us in the right direction as the tip of a Finger of God Yod. 
WHAT DOES THAT MEAN?
A Yod is a long triangle of three planets hooking up to amplify and support the planet at the top of the triangle.
Venus In Fiery Leo tops this Yod. Her message is "Living from love sets me free" and she's supported by the "base" of Inspiration or Addiction Neptune and I Believe In You Jupiter in Capricorn. 
read more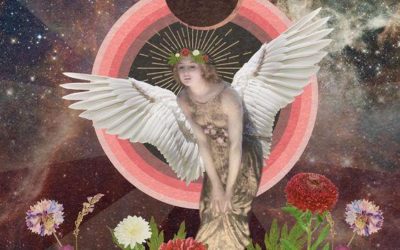 You may have already experienced this Virgo Empowerment Surge with the approach of the New Moon. OK, we can at least partially credit the recent direct station of I Believe In You Jupiter for shifting the momentum. But the overall influence of the Earth Goddess during Virgo season this year has inspired many of us to really clean up our act and reconnect with our roots at all levels.
I'VE BEEN CLEANING OUT MY CLOSETS!
Excellent, health conscious activity! This includes your Shadow Closet, Legacy Relationships, Abandoned Dreams, Crappy Habits and Useless Excuses. Yes, we're motivated to make some major changes.
WHAT IF I'VE BEEN SUPER TIRED INSTEAD?
Well, maybe you need to rest up and recharge before you are truly resourced to make decisions and take action. Doesn't that sound wise?
read more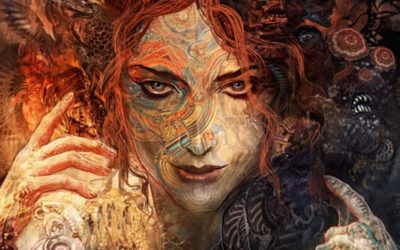 For the next few days we take a cosmic pause to breathe in between the 2020 epic take-apart challenges.
SIX planets (plus an asteroid) are now in retrograde as of 3:22 pm PST 9/9/20. This happens less than 1% of the time.
Their archetypal influences on us as individual beings and us as a community blare loudly into the deep silence of the void. We are all in the alchemy of change, and in this cosmic pause the opportunity is there to dive deeply into the experience.
IS THAT WHAT'S GOING ON?
Yes. Everyone experiences the transformation differently. Where we are each affected depends upon so many personal factors. From 9/9 to 9/12/20, retrograde Mars, Jupiter, Saturn, Uranus, Neptune, Pluto and Chiron keep our focus inward, and, the theme of this focus is how we participate in the world around us.
read more
The Shamanic Weather
Get my update on the current energies, and what's coming. You can also opt to receive event and class information and other articles I periodically send out.