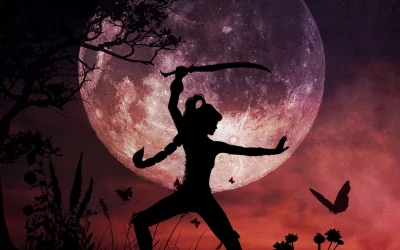 Warring Truths battle within and outside of us as we experience the full force of the Scorpio Full Moon Lunar Eclipse May 15 – 16, 2022. Dark portents and shimmering lights contribute to the multi-layered, complicated territory we cover while we exit the Eclipse Transformation Tunnel we entered at the New Moon Solar Eclipse in Taurus two weeks ago.
SEEMS LIKE TWO YEARS
Big changes distort time while revealing warring truths! Empowerment King Jupiter and Love Goddess Venus both moved into Let's Start Something Aries. They literally light a fire of desire and ambition that is supported by the beneficial aspects of this Lunar Eclipse.
read more
The Shamanic Weather
Get my update on the current energies, and what's coming. You can also opt to receive event and class information and other articles I periodically send out.