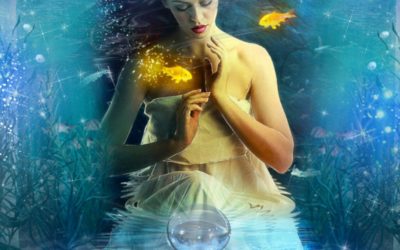 Plunge into the pleasurable depths of this Pisces New Moon! The adventurous-at-your-own-pace mood allows timeless space to explore new ideas without having to take immediate action, which is good since we are well into the proceed with caution Mercury Retrograde in Pisces.
I COULDN'T SLEEP!
Oceans of possibilities lap at your feet, and the siren call of awakening dreams may disturb you at night and have you napping during the day. Go with the flow! Throw out a traditional schedule and see what happens.
read more
The Shamanic Weather
Get my update on the current energies, and what's coming. You can also opt to receive event and class information and other articles I periodically send out.