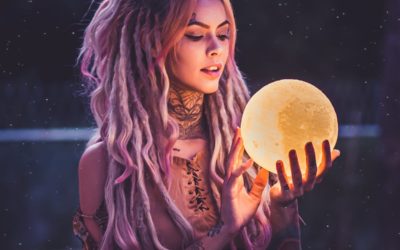 You may feel the Zap from the  High Voltage Full Moon in Gemini Dec 12 at 12:12 PM Eastern Time.
Quicksilver Gemini Moon has questions, so many questions, while the Let's Get Started Sagittarius Sun is ready to take on meaningful life changes and projects.
Everyone's Talking About A Portal
12/12 with the hour ending in 12 minutes sounds high voltage in itself! Yes, 12 is a magical number of rebirth, creation and collaboration. We're pulling the multi-dimensional access of the Gemini Moon and the real world activation of the Sagittarius Sun together to fully engage in that new foundation process of 2020.
read more
The Shamanic Weather
Get my update on the current energies, and what's coming. You can also opt to receive event and class information and other articles I periodically send out.