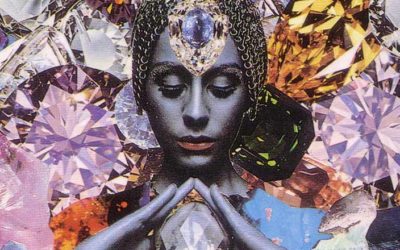 BIG FEELINGS UNEXPECTED CHANGES
Shamanic Weather August 11, 2022 Super Full Moon in Aquarius
You would think we would be used to Unexpected Changes at this point, but the Big Feelings Super Full Moon in Quantum Community Aquarius proves to be a pivot point. Generational powers war with progressive mind streams. And the heart takes a powerful stance!
WHAT'S HAPPENING?
So much! First, the Super Full Moon peaks at 6:35 PM Pacific time 8/11/22. As with any Full Moon, "Outer You" Sun opposes (sits across the sky from) "Inner You" Moon to fully illuminate the side we can see from Earth. Our deepest feelings are revealed, and with this Moon, they've been Super-Sized – the Moon is on its closest point in orbit around Earth.
Challenging the Sun and Moon opposition is "Rebel Genius" Uranus conjunct (aligned with) the "Destiny Path" North Node, forming a volatile pattern called a "T-Square." 
read more
The Shamanic Weather
Get my update on the current energies, and what's coming. You can also opt to receive event and class information and other articles I periodically send out.