Description
First Step Shamanic Training is available in group classes, AND privately, both local and distance, by phone or online.
Have you ever wanted to learn to…?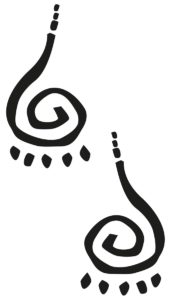 Meet your

power animals

and

spirit guides

Enhance your

intuitive

abilities

Explore

safe paths

through other realities

Heal your

emotional

,

mental

and

spiritual wounds
Protect

yourself from the emotions and

conflicts

of others

See energetic

connections

between

yourself

and the

world

around you

Work with your

past

lives

Be more

gentle

with yourself and the

people

around you

Learn what

shamanic tools

are and how to use them
Become part of the soul tribe, where we love and use Shamanism in our daily lives, businesses and self care. In First Step Shamanic Training, you learn the basics of Shamanic Journey practice in a common sense sequence of lessons that will help you enhance your life, even after the very first class!
First Step Shamanic Training includes:
Eight two-hour classes (In Person or by Zoom depending upon weather or Covid-19 restrictions)
Class recordings & videos
Private FaceBook First Step Class support group
Admission to the Shamara FaceBook group upon graduation
Student rate for one hour sessions
Student rate for Munay-Ki group installations
Student rate for Reiki I & II group installations
Prerequisite
First Session with Mara: You may have the session, which includes Soul Retrieval, during the first two months of class or prior. If you have already had your First Session with Mara you are not required to have another.
How To Sign Up:
Get on the Interest List to receive advanced notification for the next Group Class!
**Dates/locations are subject to change.
Location