Description
First Step Shamanic Training is available in group classes, AND privately both local and distance by phone or online.
REGISTRATION
Registration is now open!
Have you ever wanted to learn to…?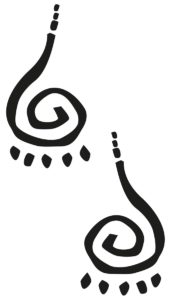 Meet your

power animals

and

spirit guides

Enhance your

intuitive

abilities

Explore

safe paths

through other realities

Heal your

emotional

,

mental

and

spiritual wounds
Protect

yourself from the emotions and

conflicts

of others

See energetic

connections

between

yourself

and the

world

around you

Work with your

past

lives

Be more

gentle

with yourself and the

people

around you

Learn what

shamanic tools

are and how to use them
Become part of the soul tribe, where we love and use Shamanism in our daily lives, businesses and self care. In First Step Shamanic Training, you learn the basics of Shamanic Journey practice in a common sense sequence of lessons that will help you enhance your life, even after the very first class!
First Step Shamanic Training includes:
Eight two-hour classes (In Person or by Zoom depending upon weather or Covid-19 restrictions)
Class recordings & videos
Private FaceBook First Step Class support group
Admission to the Shamara FaceBook group upon graduation
Student rate for one hour sessions
Student rate for Munay-Ki group installations
Student rate for Reiki I & II group installations
Prerequisite
First Session with Mara: You may have the session, which includes Soul Retrieval, during the first two months of class or prior. If you have already had your First Session with Mara you are not required to have another.
Summer/Fall 2021 Term Dates**:
7/21, 8/4, 8/18, 9/1, 9/15, BREAK, 10/6, 10/20, 11/3
**Dates/locations are subject to change.
Location
In Person classes at Mara's Shamanic Oasis OR Zoom when weather or the pandemic forces us to be indoors. Watch for FaceBook group postings as to which!
In Spirit Student Option
In Spirit is designed for the student who wants to study on their own time. You will receive links to the videos OR have access to the FB Live Stream from our In Person classes:
Recordings and Videos from our 8

two-hour

classes 

Private

FaceBook Support Group

Student Rate for One Hour Sessions

Student Rate for

Munay

–

Ki

Group Installations

Student Rate for

Reiki I & II

Group Installations
The In Spirit Student Option is a five-month commitment concurrent with the Current In Person First Step Shamanic Training course.
Costs:
In Person Pay in Full – $380
In Person four payment plan – $100 non-refundable deposit and three $100 payments ($400 total)
In Spirit Pay In Full – $290
In Spirit four payment plan – $75 non-refundable deposit and three $75 payments ($300 total)
Payment Options:
Use the

site

Cart (top of page)

Or cash or check in

person
** dates, times and locations subject to change