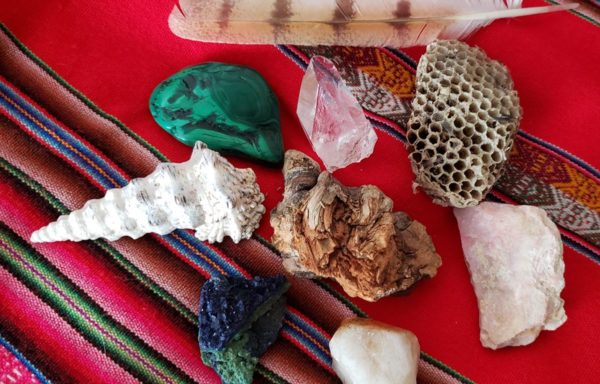 The first time we meet is your First Session. It will most likely include Soul Retrieval as well as other modes of Shamanic Healing.
Please read about Shamanism and Soul Retrieval before deciding to receive your First Session.
During your session we may talk about what has led you to Shamanism for healing. Tell me what is going on for you now, what has happened in the past that may have encouraged soul loss, and how you would like your experience of life to change.
While we talk much is happening in the background! I may use crystals, the rattle, Reiki, chakra balancing, sound healing and many other techniques as a part of the process.
Then I take a Shamanic Journey on your behalf. With my guides I work with energy, spirit and intention. When I return from the Shamanic Journey, I report what happened during your soul retrieval. You may learn of new power animals and guides as well as receive homework.
After the session you will want to have time to rest and allow the energetic shift to integrate at the physical level.
Resetting your energy begins a process of change and healing that builds upon itself and may continued to be revealed days, weeks and even months later.
Takes approximately 1-1/2 to 2 hours.