Description
Journey Quest Emergence is for the one-year or more student of shamanism feeling the draw to continue the journey, sink even more deeply into right relationship, and honor the your shamanic calling.
Registration Now Open
Appropriate for practitioners wishing to expand their shamanic skill set and awareness as well as for those wishing to explore their shamanic experiences. Course material changes with each six-month module.
Offered In Person with In Spirit option (recordings and when possible FB Live and/or Zoom)
Journey Quest Emergence
Who you are now after the Awakening and Alchemy of the past year? 
The cycle of take-apart and rebirth continues, spiraling up to the next level. You've been in the gathering of your medicine, the chrysalis of transmutation, and now you break through your protective barrier with new wings, new life, new purpose. How do you stretch your wings and fly?
Recover
Still, parts of you ache to be seen and heal. Holding space for individual clients, family members, friends in crisis has left us little time to hold space for ourselves as we transformed through the pandemic and other world challenges. Restore what has been consumed and soothe your soul.
Reset
You have profoundly changed. Thus updates to self-care practices, renewed relationships with your guides, upgrades to specific healing techniques and more assist you in establishing a new rhythm and flow. Support looks so different now – let's learn what it means for you. Remember and carry forward the ways of moving from unconscious to sacred.
Emerge
All of us have a reason for choosing to be present during these extraordinary times. Remember why you are here and how brave and wondrous you truly are. Your Soul Truth can no longer be hidden.
Rediscover and refine. Bring your magic forth in Journey Quest Emergence!
Advanced Shamanic Training
Whether for expanded self healing and growth or as vital up-leveling to your professional work helping others, what you do with this course elevates you even more. You awaken to the call of your lineage has empowered you to take these next steps. 
Continue growing supportive connections with other tribe brothers and sisters who are fascinated by and falling deeper into Shamanism!
Dates:
We will meet on eight Tuesdays from from 6:30 to 8:30 pm.
7/27, 8/10, 8/24, 9/7, 9/21, 10/12, 10/26, 11/9
Location:
Mara's Shamanic Oasis when possible, Zoom when not. Watch FB Group and email for any last minute announcements for each class.
Your Journey Quest Emergence class benefits include:
8 two-hour classes (In person or Zoom depending upon Covid-19 orders)
Private FaceBook Support Group
Facebook LIVE when available
Student Rate for Sessions
Student Rate for Munay–Ki Group Installations
Student Rate for Reiki I & II Group Installations
You will have access to recorded classes.
Location
Mara's Shamanic Oasis when possible, Zoom when not. Watch FB Group and email for any last minute announcements for each class.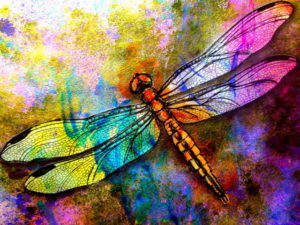 In Spirit Student Option
In Spirit is designed for the student who wants to study on their own time. You will receive links to the videos OR have access to the FB Live Stream from our In Person classes:
Recordings and/or Videos from our 8

two-hour

classes 

Private

FaceBook Support Group

Student Rate for

One Hour Sessions

Student Rate for

Munay

–

Ki

Group Installations

Student Rate for

Reiki I & II

Group Installations
The In Spirit Student Option is a five-month commitment concurrent with the In Person course.
Prerequisite:
First Step and Second Step Shamanic Training OR contact Mara.
Costs:
In Person Pay in Full – $380
In Person four payment plan – $100 non refundable deposit and three $100 payments ($400 total)
In Spirit Pay In Full – $290
In Spirit four payment plan – $75 non-refundable deposit and three $75 payments ($300 total)
Payment Options:
Use the

site

Cart (top of page)

Or cash or check in

person
** dates, times and locations subject to change
Final thoughts:
Our changed world is still vibrating with the pandemic panic! 
Now more than ever we need energy engineers to help restructure our reality from the soul-level down. 
We are the hollow bones flowing the highest consciousness of evolution to become real within us and around us.
We are the Vision Keepers of this new world. In Journey Quest Emergence, you renew that vision for yourself.
Together and separately, we embark into the many realms of Shamanism and continue the never ending process of healing.
** dates, times and locations subject to change