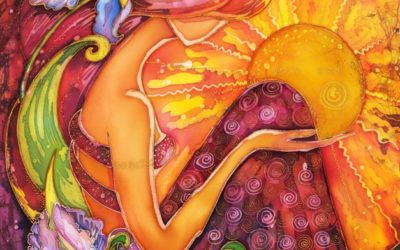 Shamanic Weather June 21, 2022
Remember to come from the heart as you consider your own Crucial Changes for the Summer Solstice 2022. The Yin of Earth Element Dominance draws you back into yourself to notice the magic alive within and around. You've noticed, right? Something is different…
I FEEL LIKE I'M WAKING UP
You may have been feeling the shift deeply within since June 11, when Love Goddess Venus conjuncted (merged with) the Destiny Path North Node. We're in a magic zone, the echo of the future pulling us rather than the past pushing us. You empaths and HSPs especially have been feeling it, that odd sense of being outside time from the center of your chest, or with sleepless nights and quick tears.
read more
The Shamanic Weather
Get my update on the current energies, and what's coming. You can also opt to receive event and class information and other articles I periodically send out.