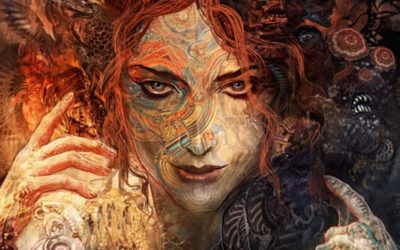 For the next few days we take a cosmic pause to breathe in between the 2020 epic take-apart challenges.
SIX planets (plus an asteroid) are now in retrograde as of 3:22 pm PST 9/9/20. This happens less than 1% of the time.
Their archetypal influences on us as individual beings and us as a community blare loudly into the deep silence of the void. We are all in the alchemy of change, and in this cosmic pause the opportunity is there to dive deeply into the experience.
IS THAT WHAT'S GOING ON?
Yes. Everyone experiences the transformation differently. Where we are each affected depends upon so many personal factors. From 9/9 to 9/12/20, retrograde Mars, Jupiter, Saturn, Uranus, Neptune, Pluto and Chiron keep our focus inward, and, the theme of this focus is how we participate in the world around us.
read more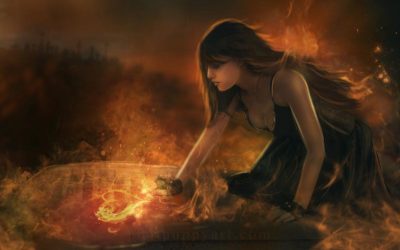 Who doesn't love the satisfying thrill that courses through you when Venus Roars? Tap in and feel it! On 9/6 she shifted into Luscious Leo just after midnight Pacific time. Expect mood shifts from weepy to lustful as she dries off from her stint in the emotional deeps of Cancer and stretches lithely into the self-indulgence of Leo.
DOES THIS INVOLVE CHOCOLATE?
Whatever your particular pleasure, Venus in Leo encourages you to explore it, especially if you can feel and look good while doing it!
read more
Dream Awake your wildest inspirations. Download energy upgrades and soul journey culminations. Let this Pisces Full Moon drench you in the joys – and sorrows – of ultimate creation.
WHY JOYS AND SORROWS?
The creative process is hardly an easy path. Conception is a moment of bliss begun at cautious flirtation with a daring idea. We ride the waves of excitement, discovery, brainstorming, and wonder. Gestation brings unexpected challenges and perhaps delightful surprises.
Then it's time to deliver, and we struggle in the birth throes while screaming protest at the indignant pain!
WOW THAT'S A GREAT DESCRIPTION!
Thank you.
read more
The Shamanic Weather
Get my update on the current energies, and what's coming. You can also opt to receive event and class information and other articles I periodically send out.