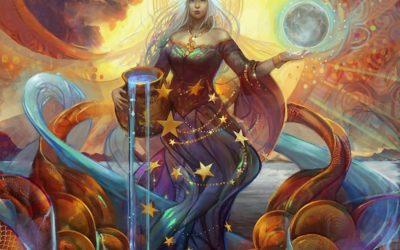 The Quantum Magic of Aquarius remains dominant even as the Outer You Sun slips into the Endless Bliss Seas of Quintessential Quandary Pisces.
With that consciousness shift the boundary barriers that held you back are GONE in a flash of Quantum Magic. The recent Develop Through Discipline Saturn challenge (square) with Expect The Unexpected Uranus broke through any false walls limiting your life. Unless, of course, you WANT to remain in the unlocked cage.
~ No WAY!
That's what I thought! This dive into the shifting realities of Pisces is particularly magical as it occurs with the Karma and Destiny Path Nodes aligned (conjunct) with the Ascendant and Descendant.
read more
The Shamanic Weather
Get my update on the current energies, and what's coming. You can also opt to receive event and class information and other articles I periodically send out.