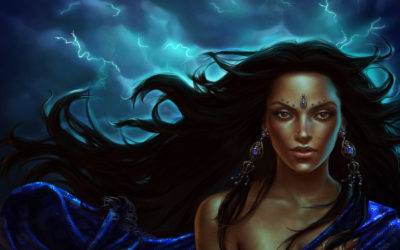 The mantra "go deeper" serves as the tagline for Uranus Retrograde 2020. Already your focus has turned inward as the world around us lights up in a whirlwind of chaotic change. It's the perfect weather for the Uber Rebel, Uranus, God of rule breaking, paradigm shaking, world evolving innovation.
NO KIDDING
What's next begins August 15, 2020 when the "Mad Genius" Uranus stands still, turns around, and retraces his steps (retrograde), we get the golden opportunity to recapture what we may have previously let slide by. Since he does this in the "Oh, That Feels Good" sign of Taurus, we get to take apart and reset our notions around what "makes" us feel wealthy and what pleases us sensually. 
read more
The Shamanic Weather
Get my update on the current energies, and what's coming. You can also opt to receive event and class information and other articles I periodically send out.