Crystal Waters Shamanic Sound Journey
June 1, 2018 @ 6:30 pm

-

9:30 pm

$38.00
[column width="1/1″ last="true" title="" title_type="single" animation="none" implicit="true"]
Crystal Waters Shamanic Sound Journey
Bring your favorite crystals for this Crystal Waters Shamanic Sound Journey and Sound Healing experience! Immerse yourself in the flow of sound waves from Gongs, Crystal Bowls, Didgeridoo and more.
Register HERE!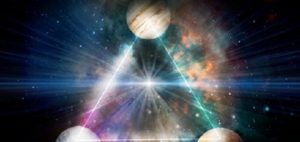 A Grand Trine In Water Signs forms above us. Venus, Jupiter and Neptune dance across our hearts and souls.  
It's time to bring our Water Energy, our feelings and personal depths, into balance.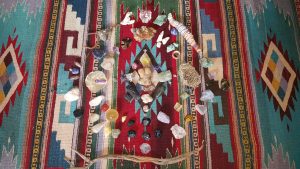 BRING your own crystals to soak up the loving Water Energy. Crystals can serve as access points to spiritual guidance and deeper healing.
HOW WE BEGIN
After checking in and being smudged, we meet each other in Shamanic Sacred Space. With a short ceremony we set intention and invite our spiritual allies to join us, bring us messages, and request specific healing if desired.
WE SETTLE IN
Stretch out and arrange your crystals around and on you. We'll make suggestions for how to do that. There will be additional crystals available for you to use and, if you choose, buy.
THE JOURNEY EXPERIENCE
In Guided Journey we'll sync up with the Crystal Realms and then surrender to Crystal Waters as the Gong, Didgeridoo and Crystal Bowls and more take us on a blissful voyage Shamanic Sound Journey.
And then, we promise to bring you back!
Upon return, you'll be brought back to this reality gently.
AND THEN
We come home to ourselves and share our experiences. After Closing, you can linger and talk more with your fellow journeyers. Grounding refreshments will be served.
Register HERE!
Your Cruise Directors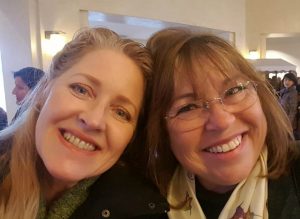 Mara Clear Spring Cook and Lora Wisdom Tree Keller
Friday, June 1, 2018
Arrive by 6:45 pm
Doors close at 7 pm
$38 per person – Limited to 24 people – confirmed BOOKING required
BRING
PADDING: Blanket

and/or

yoga

mat, whatever you need for

comfort

on the hardwood floor!

Dress in layers

– you may get rather cool, or overly warm, in reaction to the journey experience.

Blindfold

may be helpful for total surrender.

You may wish to have a

journal

handy to record your journey.

Bottled water – no open cups on the floor.
After Journey refreshments will be provided!
Held at the home of Lora Wisdom Tree
Near 163 and Friar's Road
(Address provided with ticket purchase)
ABOUT SHAMANIC SOUND JOURNEY
We set space and connect as a group ready to travel beyond this dimension. You settle back and rest upon the floor.
In deep drumming and guided journey you take off, flying through time and space.
Drowned by powerful waves of the gong, you vibrate between dissonance and resonance, your own rigid patterns of dis–ease dissolving away…
DISCLOSURE
Shamanic Sound Journey initiates profound healing at the DNA level. Life changes can occur immediately.
BE AWARE
You will be on your back receiving healing sound and messages from your guides for at least 30 minutes.
Incredible Art: Remembering Eternity by Autumn Skye Morrison.
[/column]