[column width="2/3″ title="Shamanic Weather January 23, 2018″ title_type="single" animation="none" implicit="true"]
Sneaky Subtle Shift
By Mara Clear Spring Cook
A continued alliance between the Me First Aries Moon and World Peace Aquarius Sun nudges a sneaky subtle shift and sacred moment (see yesterday's Shamanic Weather) into the spiritual theme beneath our daily experiences.
SNEAKY?
Yes, we tend to resist change. It's natural. Evolution occurs only from responding to change, though, so sometimes the Universe surprises you in tiny, but powerful ways.
LIKE HOW?
Today Messenger Mercury, feeling sure-footed in Top Goat Capricorn, could help you communicate a deeper truth more clearly with a sneaky, subtle shift in word choice, inflection or gentle eye contact.
Or…
Transformation Master Pluto, also empowered in the Mystical Goatfish Capricorn energy, helps you let go of the attachment to getting your way on something, and you find you get something even better!
IF I AM LOOKING FOR IT WILL IT HAPPEN?
Great question! Yes, but what happens may not be what you are looking for.
UGH THAT SOUNDS SO…SO…
I know, very elusive, but unavoidably true. I like the idea of inviting magic and fun without trying to overthink or orchestrate it all. Keep open to those sacred moments and watch the effects from your sneaky, subtle shift develop.
SHAMANIC PERSPECTIVE
Major changes quake through our world. A sneaky, subtle shift can redirect the fear of change into an awakening of possibilities. Shamanic practitioners track the flow and hold the intention for soul healing and evolution. Let's find more ways to go there!
Make this a day to ROAR about!
Namaste,
Mara
I would love to see you! Schedule your session!
Art: Noces d'Eternite by AlexandraVBach
#shamanicweather #firststepshamanictraining
**Pacific time PDT (UTC-7). Use this Link
Shamanic Weather Disclaimer
This is a general interpretation not meant to address individual natal charts, soul journeys or destiny paths. Take what works for you and leave the rest behind! Love!
[/column]
[column width="1/3″ last="true" title="HEALING – EVENTS – TRAINING" title_type="single" animation="none" implicit="true"]
Tree of Life Psychic Faire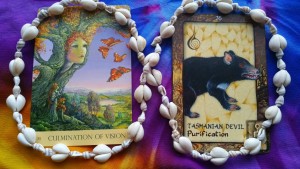 Shamanic Readings with Mara – and More!
Saturday, January 27, from Noon to 5 pm
More info HERE!
HAVE FUN – MAKE A DRUM!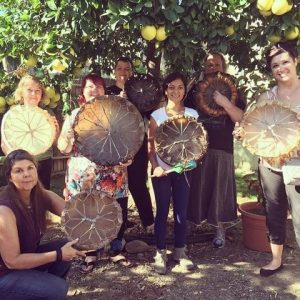 Order supplies with Stiina by Feb 3, 2018
Get Started HERE!
SHAMANIC TRAINING
More info HERE for Personal Shamanic Training
HEALING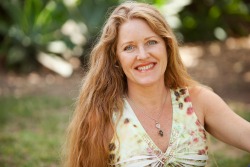 Shamanism helps you heal body, mind, heart and soul. Recommended for the soul ready for deep change!
Shamanic Healing ~ Soul Retrieval ~ Counseling
You can schedule your appointment right HERE!
CONTACT:
Mara@MaraClearSpring.com ~ 619-972-2469
EMAIL ANNOUNCEMENTS
Get Mara's Articles, Events and Training info and the Shamanic Weather in your Inbox HERE
More info HERE
[/column]
[column parallax_bg="disabled" parallax_bg_inertia="-0.2″ extended="" extended_padding="1″ background_color="" background_image="" background_repeat="" background_position="" background_size="auto" background_attachment="" hide_bg_lowres="" background_video="" vertical_padding_top="0″ vertical_padding_bottom="0″ more_link="" more_text="" left_border="transparent" class="" id="" title="" title_type="single" animation="none" width="1/1″ last="true"]
[/column]