[column width="2/3″ title="Shamanic Weather May 22, 2018″ title_type="single" animation="none" implicit="true"]
Healing Messages
By Mara Clear Spring Cook
Healing Messages come your way today!
You'll encounter them everywhere from Spirit, loved ones, meaningful encounters and random actions.
Expect to see the projections of what you have healed within yourself appear as mirrors and validation. You could recognize something you used to do in another person, and now you have the compassion to release judgment about it and wish them the best.
You may also receive unsolicited outpourings of gratitude and high regard from those around you whom you've affected in a positive way. You could be unexpectedly acknowledged and recognized for all your hard personal healing work.
Healing Messages could also serve as a course correction. No more extra cup of coffee! Don't send that email until you have another person check it for you. Put that credit card away! OK, that sounded more like orders than messages, but you get the drift.
They are all around you, these healing messages. Look, listen, breathe!
Namaste,
Mara
I would love to see you! Schedule your session! 
Want Shamanic Weather in your inbox? Subscribe here 
Art:  Splendour by Coby01
#shamanicweather #firststepshamanictraining
**Pacific time (UTC-7). Use this Link
Shamanic Weather Disclaimer
This is a general interpretation not meant to address individual natal charts, soul journeys or destiny paths. Take what works for you and leave the rest behind! Love!
[/column]
[column width="1/3″ last="true" title="Healing – Training – Events" title_type="single" animation="none" implicit="true"]
Shamanic Sound Journey
CRYSTAL WATERS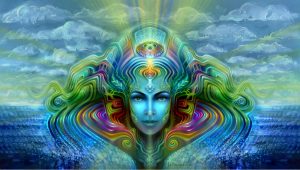 Crystal Bowls, Gongs, Didgeridoo and more…
BE SURE TO BRING YOUR CRYSTALS!
Saturday, June 1, 2018
More info HERE!
SHAMANIC TRAINING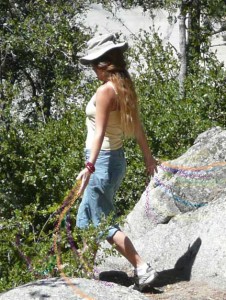 Summer/Fall 2018
Group Training begins June 27. Personal Shamanic Training can begin at anytime!
Register HERE
SHAMANIC HEALING
Shamanism helps you heal body, mind, heart and soul. Recommended for the soul ready for deep change!
Shamanic Healing ~ Soul Retrieval ~ Counseling
You can schedule your appointment right HERE!
CONTACT:
Mara@MaraClearSpring.com ~ 619-972-2469
EMAIL ANNOUNCEMENTS
Get Mara's Articles, Events and Training info and the Shamanic Weather in your Inbox HERE
More info HERE
[/column]