I am literally going deeper into the Leo Full Moon with this second article. This is such a complex lunar event. Four planets and Lilith are in Earth Signs, making matters weighty even through the Leonine Fire and Aquarian Electricity!
I NEED TO DROP SOME OF THAT COVID WEIGHT
Love Goddess Venus faces up to some of her emotional burdens as she pairs up with (conjuncts) the Dark Lord of Transformation, Pluto, in Grounded Spirituality Capricorn. You can be really uncomfortable in this going deeper level of relationship assessment, or find a new richness in vulnerable intimacy.
I'M GOING DEEPER NOW
Another potent pairing brings you the "luckiest day of the year!" Super Size That Jupiter aligns with Here I Am Sun in the sign of Community and Connection, Aquarius. Pull some of that good juju into how you participate with your crowd.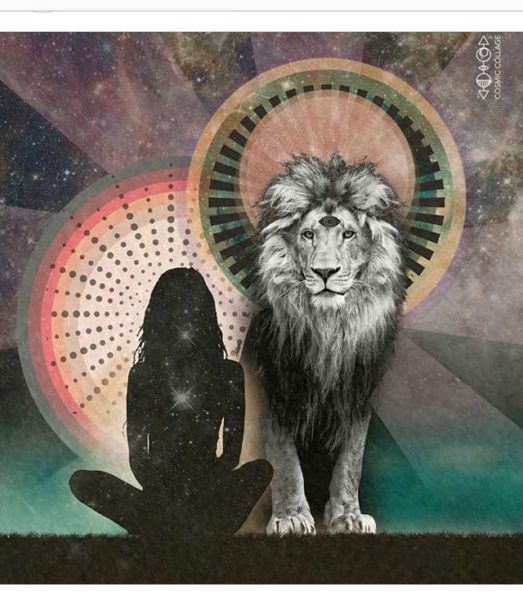 I FEEL SOCIALLY STARVED!
Leo Moon wants to have some fun! Step out of your comfort zone to reach out to folks you have been missing. Someone has to initiate. Go ahead and Roar! Let the Aquarius Sun infuse you with that hippie peace vibe and give someone a hug, in person if possible, but verbal/virtual hugs count, too.
There are angry, frustrated, confused people out there resonating to the multiple and powerful astro-challenges (Squares) that pivot on Warrior God Mars in You Can't Make Me Move Taurus. It's not yours! See yourself stepping aside from the conflicts and beeyatch sessions and allowing those waters to flow past and eventually level out.
Dark Moon Lilith and Mars are ALSO paired up, adding a spiky shadow aspect to the negative energy. Going deeper, I see that rebellious goddess leading the angry god out of the insanity of rage and back to wise strength. But, that's the idealistic Aquarius in me!
May you find your peace with all this erratic energy and make this a Full Moon to Roar about!
Namaste ~ Mara
MERCURY RETROGRADE begins January 30 – more on that later!
Art – Eloise Meskanen
Shamanic Training begins Feb 10! 
#maraclerspring #shamanichealing #firststepshamanictraining #fullmoon
Shamanic Weather Disclaimer
This is a general interpretation not meant to address individual natal charts, soul journeys or destiny paths. Take what works for you and leave the rest behind! Love!
Ephemeris Times are PST (GMT-0800). Go HERE to convert to your time.