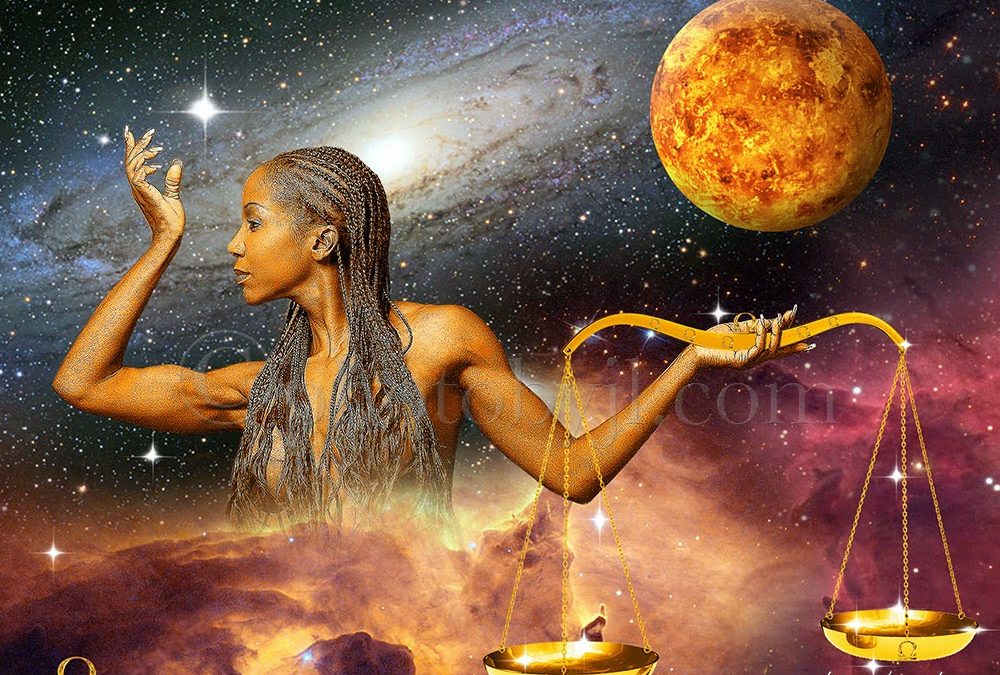 At the Autumnal Equinox 2020 the Outer Self Sun leaves Earth Mother Virgo to engage the Balancing Scales of Libra. We review what we've harvested, and lost, and redistribute and reprioritize everything. This year "Roaring For Love" Venus in Leo leads the way!
I'D LOVE TO ROAR, SCREAM, FALL DOWN AND PITCH A FIT…
Take a number. Oh, let's all do it together! 
(Pause for dramatic release)
I FEEL BETTER NOW
Me too! So, as I was saying, the Goddess of Love Venus points us in the right direction as the tip of a Finger of God Yod. 
WHAT DOES THAT MEAN?
A Yod is a long triangle of three planets hooking up to amplify and support the planet at the top of the triangle.
Venus In Fiery Leo tops this Yod. Her message is "Living from love sets me free" and she's supported by the "base" of Inspiration or Addiction Neptune and I Believe In You Jupiter in Capricorn.