Expect erratic energy to show up for you the week of Jan 25 2021 as we experience the cosmic dance of the Royal Court in the Skies.
GETTING STARTED
Monday – Heart opening Cancer Moon helps us realize that we are ready to make some changes that address where we aren't getting enough Vitamin Love. Expect messages in your dreams.
RAMPING UP
Tuesday – The Way You Shine Sun challenges Wild Ideas Uranus to spark erratic energy around your way of being in the and connected to the world. That Aquarius/Taurus clash can really put you at odds with yourself, especially with King of The Spiritual Seas Neptune pulling up Karmic energy from the Dragon's Tail South Node. How are you being your own worst enemy?
Wednesday – Queen of Love Venus helps get that heart healing updated in a dynamic flow with Wounded Healer Chiron. She's in Purposeful Capricorn, while the mighty centaur moves through Action Oriented Aries. We've learned from our past experiences, so now we can be vulnerable again, and then…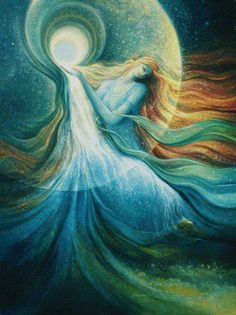 ROAR!
Thursday – Full Moon in Leo roars at Aquarius Sun which also happens to be aligned with the King of Empowerment Jupiter! Power flows through us, where will we direct it? Venus hooks up with the Dark Lord of Transformation Pluto to explore this dominance and submission dynamic in relationships, especially love relationships. 
ERRATIC ENERGY
What a Full Moon! So much erratic energy could amplify edginess into arguments or mild attraction into hot sex. With Warrior God Mars challenging so many members of the Royal Court there's bound to be inner conflict and/or outer confrontation of some sort in your life.
PURR
Friday – Catch your breath. In the aftermath of all that release keep the vision of your most satisfied self basking in the sense of accomplishment, relishing the meaningful connections in your life, and totally tapping into gratitude. Vision helps coalesce the erratic energy into coherent reality. Let your leonine self stretch out for a nap.
More about Mercury Retrograde, beginning Jan 30, soon. For now, let's make this a Full Moon to ROAR about!
Namaste ~ Mara
Shamanic Training course begins February 10!
#maraclearspring #shamanichealing #soulretrieval #fullmoon #venus #firststepshamanictraining
Shamanic Weather Disclaimer
This is a general interpretation not meant to address individual natal charts, soul journeys or destiny paths. Take what works for you and leave the rest behind! Love!
Art: Lady Brown Eyes