[column width="2/3″ title="Shamanic Weather June 16 & 17, 2019″ title_type="single" animation="none" implicit="true"]
Take Action Full Moon
Warrior God Mars leads the charge for this Take Action Full Moon at 1:30 am June 17, 2019 Pacific Time. Sleep may be difficult as your mind races with all the possibilities available for you. You may feel overwhelmed and ungrounded as major planetary alignments click into place like a vast Mayan calendar throughout this week straight through the Summer Solstice.
Are We At The Galactic Center?
No, but the Full Moon aligns with it!
What Does That Mean?
Mega energy pours in, adding amplification to already powerful alignments. A Full Moon illustrates opposition and duality in our lives, so either side of an issue can be illuminated:
Spiritual awakening vs. self-destructive behaviors

Optimistic outreach vs stuck-in-the-past withdrawal

Sharing ideas vs. holding back

Long term visioning vs. got to do this NOW
Sun in Gemini wants to keep gathering information and talking about it, while Moon in Sagittarius wants to connect the pieces into greater concepts and aspirations.
All this energy pouring in is too much to hold on to, so we want to take action!
Take Action Practice
If you aren't clear where to start, try this Take Action Practice.
Do something rather energetic – go for a run, jump into a dance frenzy, laugh until your belly hurts- something like that.
Then stop. Sit still. Breathe deeply, and go within.
Ask – what's my next step? Where should I put my energy?
Listen – Messenger Mercury and Mars are both dancing over the Destiny Path North Node in Come Home To Your Heart Cancer. They are pushing info and direction out like crazy.
Ask, then listen. Images, ideas and words will pop up for you. Is it your mental laundry list? What items make your heart race, your belly purr? Let them go. Erase it all. Breathe, ask, then listen.
Keep repeating until what is "loudest" for you keeps showing up first.
Your Take Action is to focus on THAT and go from there.
I'm Going To Set Up My Playlist Now
Yeah, I like the dancing option, too!
This is an awesome week of activation and preparation as Neptune turns Retrograde, Mercury enters pre-shadow, and we celebrate at Summer Solstice!
Make this a Full Moon to ROAR about!
Namaste,
Mara
I would love to see you! Schedule your session!
Art: Celestial Warrior Leah by Carlos Quevedo
#shamanicweather #firststepshamanictraining
**Pacific time PDT (UTC-7). Use this Link
Shamanic Weather Disclaimer
This is a general interpretation not meant to address individual natal charts, soul journeys or destiny paths. Take what works for you and leave the rest behind! Love!
[/column]
[column width="1/3″ last="true" title="EVENTS – HEALING – TRAINING" title_type="single" animation="none" implicit="true"]
One Space Left!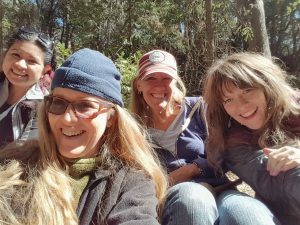 Shamanic Training begins June 26, 2019.
Register NOW! Go HERE for details
NEW STUDENTS: First Session is a prerequisite. Schedule yours now!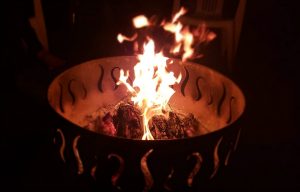 SHAMANIC DRUMMING CIRCLE
Fire Ring Summer Solstice
Join the Tribe for S'mores, Drums, Journey and more – Summer Solstice under the stars.
Thursday, June 20, 2019
RSVP for details!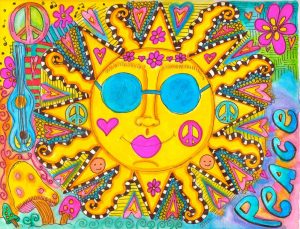 FLOWER POWER FULL MOON RITUAL
Get in the groove with the Tribe at the Tree of Life with me!
Only $5 – Friday, June 21, 2019
SHAMANIC HEALING
Shamanism helps you heal body, mind, heart and soul. Recommended for the soul ready for deep change!
Shamanic Healing ~ Soul Retrieval ~ Counseling
You can schedule your appointment right HERE!
CONTACT:
Mara@MaraClearSpring.com ~ 619-972-2469
EMAIL ANNOUNCEMENTS
Get Mara's Articles, Events and Training info and the Shamanic Weather in your Inbox HERE
[/column]