Summer Solstice 2021
Summer Solstice 2021 marks the beginning of It's All About The Love Cancer Season. We have had enough of the "challenge builds character" opportunities of the past 18 months. There's an undeniable flavor of long-overdue celebration in the air, whether you are celebrating the Northern Summer Solstice 2021 or the Southern Winter Solstice.
MY HEART WANTS TO HUG EVERYONE
The shift from Quicksilver Thoughts Gemini to We Are One Big Family Cancer feels settling as we slip into a calming Elemental balance. We are truly feeling the love!
Bask in it! We have all "graduated." What happens next is a new chapter. The current mood is like a lazy afternoon at the beach. Take this interlude to review and integrate how you have evolved.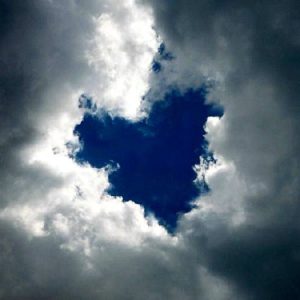 HEALING HAPPENS
Gifts from the Wounded Healer Chiron smooth the sharp edges of this year's cycle of Saturn/Uranus conflicts (squares). The Stern TaskMaster straining with the Innovative Rebel has held us in various states of analysis paralysis and I-want-to-do-it-all overwhelm. For now, your inner and outer conflicts are tempered by your wisdom gained from your own personal work.
So many positive aspects between our Divine Feminine Archetypes add multi-layered love to our healing experience. Shadow memories of pain, fear and rage gentle under the active influences of the Love Goddess Venus, Spiritual Guru Neptune, and Dark Feminine Lilith.
For the Sacred Masculine, a happy feminine is a source of huge relaxation and relief. 
And, Empowerment King Jupiter stations Retrograde about 12 hours before the exact Solstice at 8:31 pm Pacific Time. That's actually a good thing, and I'll write about it in another post.
I'LL TAKE AN ICED TEA WITH THAT
Do that. Whatever your tradition or global location, the positive flow of Summer Solstice 2021 flows you out of the over stimulating rapids and into a gentler flow. Receive and celebrate!
Make this a Solstice to Roar (or Purr) about!
Namaste ~ Mara
Save the Date! Shamanic Fire Ring Drumming Circle at the Shamanic Oasis July 9, 2021! Contact Mara to let her know you'd like to be on the list!
Summer/Fall Class Registration! Shamanic Training begins in July.
#maraclearspring #shamanichealing #soulretrieval #summersolstice2021 #jupiterretrograde
Photo Credit: My very own Sunflower! By Victor Maldonado Photography
Shamanic Weather Disclaimer
This is a general interpretation not meant to address individual natal charts, soul journeys or destiny paths. Take what works for you and leave the rest behind! Love!
Ephemeris Times are PST (GMT-0700). Go HERE to convert to your time