Murky Waters Shamanic Weather
We're in murky waters with the Sun opposite Neptune this week. Already you may have been falling prey to compelling illusions around, oh, anything and everything. Your commitment to yourself and your values are explored and tested in your quest to perceive and embrace the truth.
Yeah, Sometimes I'm Just Not Sure.
Outer You Sun in Priorities And Precision Virgo shines the light of what needs doing now, while Intuition Or Illusion Neptune in There Are No Boundaries Pisces spins tale after tale of coulda-woulda-shoulda, what-if's, and why-not-me? 
Get Me Out Of These Murky Waters!
If you find you are fighting your immediate, instant gratification cravings, you know you are being pulled in. And, the moment you notice you are swirling in the whirlpool of self-sabotage or addictive behavior you have one hand on the life line that can pull you out!
How Is That?
When you realize you are waffling over whether to do the workout, make the phone call, or take that drink, stop. Breathe, and breathe again. Take this pause and redirect some of that unconscious compulsion energy into making an empowered choice. Is this a truly loving, compassionate action toward myself or another person?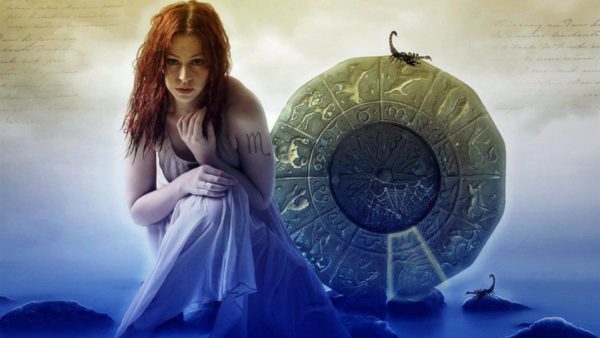 Take A Pause…
The Goddess of Love Venus has moved into Go Deeper Scorpio. This many-layered, volatile influence pulls her into passionate joy and tragic longing as she swims through murky waters of ego death magics. There's no rushing through our experiences now around love, money, and personal values. 
Venus is the lower, earthly octave of the feminine, while Neptune represents the higher, spiritual side. One remedies and balances the other when we give them the time to do so.
That's Magical!
Yes, it is! Use the Clean Virgo influence to help filter the murky waters and to see through to the spiritual offerings of Interdimensional Pisces and bring these luscious feminine energies of the Sun opposite Neptune into balanced alignment.
Make this a day to Roar (or Purr) about!
Namaste ~ Mara
#maraclearspring #shamanichealing #soulretrieval #murkywaters
Start your Journey with Mara with First Session.
Shamanic Mabon at the Fire Ring Drumming Circle September 22!
Art: from WallpaperFlare
Shamanic Weather Disclaimer
This is a general interpretation not meant to address individual natal charts, soul journeys or destiny paths. Take what works for you and leave the rest behind! Love!
Ephemeris Times are PST (GMT-0700). Go HERE to convert to your time.