LOVING CONNECTIONS
Focus on Loving Connections! Love Goddess Venus is on the move through the middle of Let's Get Together Libra. However, she looks across the heavens and locks eyes with Wounded Healer Chiron, currently in Can't Hold Me Back Aries.
THEN WHAT HAPPENS?
Venus and Chiron activate wounds around love and relationships. Whether between you and a partner, or within your own heartscape, emotional and identity scars may throb or even reopen.
NO THANK YOU!
Give your ouchiness a voice to help the self doubt move to new bravery and open up the possibilities toward more loving connections. 
You get help with that from Messenger Mercury, who is feeling at home in I Have The Perfect Spot For That Virgo. He is moving into a Trine (balance) with the Dark Lord of Transformation, Pluto, who loves being in his home sign of the Mysterious GoatFish Capricorn.
So that means you have access to clear communication about what is meaningful to you at a soul level. Now THAT truly supports deeper, loving connections.
BRING ON THE LOVING CONNECTIONS!
All the outer planets (transpersonal) and Chiron are retrograde, which means slow down. Meanwhile, the personal, inner planets are in forward mode. So even though the outer world around us bursts with shocking changes and continuing adversity, our focus starts with our inner world, ultimately our loving connections with ourselves.
IT'S SO HARD TO DO THAT
I know, it sounds selfish, but healing starts at home. We all deserve some time to check in with ourselves. Let's see what needs attending (Smart Virgo Sun!) and take appropriate action (Efficient Virgo Mars!). Then we are better resourced to work with whatever is pulling at our heartstrings.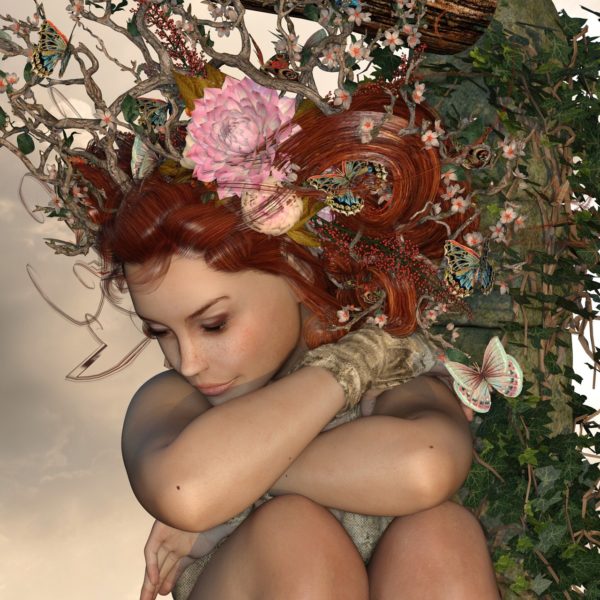 Pamper yourself a bit. Track those old wounds down and give them some love. They are old, after all. You are actually on the other side of them. Remembering that will help you be ready to share love again, and soon!
Make this shift something to Roar about!
Namaste ~ Mara
Art: Saatchi Art
Schedule your Shamanic Healing Session
#maraclearspring #shamanichealing #soulretrieval
Shamanic Weather Disclaimer
This is a general interpretation not meant to address individual natal charts, soul journeys or destiny paths. Take what works for you and leave the rest behind! Love!