[column width="2/3″ title="Shamanic Weather May 16 & 17, 2019″ title_type="single" animation="none" implicit="true"]
Karmic Solar Storms
This week's Karmic Solar Storms may leave you rather dizzy and ungrounded. Waves of coronal mass ejections have impacted our atmosphere, generating the dancing lights of the aurora, and also activating powerful shifts within each of us.
I'M FEELING IT!
Those affected could feel overstimulated or underslept, or both! I recently described it as like "ants crawling under my skin." In fact, it was the persistence of this discomfort that caused me to check in and see if we'd had a solar storm.
WHAT'S DIFFERENT ABOUT THESE KARMIC SOLAR STORMS?
Well…the inner planets, Messenger Mercury, Love Goddess Venus, and War God Mars are quite active this week, with two of them changing signs. All the while Dark Lord of Transformation Pluto and Stern Taskmaster Saturn continue to stomp on the Dragon's Tail, the Karmic South Node.
WHAT DOES THAT MEAN?
Whatever the soul path we chose for this life (South Node) is now up for review. Past patterns reveal themselves in present situations. Old wounds throb. The deferred choices can no longer be avoided. I think you get the point!
WHAT DO I DO?
Give yourself permission to feel really weird.This energy is intense! Perhaps indulge in some personal pampering. Then, take a journey (or meditation) and ask how you can redirect the random, chaos-producing energy into focused, beneficial fuel.
FUEL FOR WHAT?
These Karmic Solar Storms blast away the layers covering the heart of the matter: you have something amazing ready to be revealed. All your personal work on whatever has been up for you in your life is ready to translate in the physical world.
You can use this fuel to energize this update to your soul path and release karma you may be dragging behind you or letting block your way forward.
I'M READY!
Allow space around the possibilities and put into words what's been brewing in your heart.

Ask for guidance from your spiritual allies.

Make time to take care of your Body, Heart, Mind and Soul.

Observe.

Slow down.

Take counsel with trusted human advisors, too.

Be willing to ask yourself questions like "is this what I want or what I think I should do?"
Putting space around the possibilities helps you work with the greater energy flow rather than be swept up and away by it.
And if none of this is alive for you then it's likely you have someone in your life who would love to have you be there for them through this process.
Many blessings to all through these Karmic Solar Storms.
Namaste,
Mara
I would love to see you! Schedule your session!
Art: Mystic by Inertia Rose
#shamanicweather #firststepshamanictraining
**Pacific time PDT (UTC-7). Use this Link
Shamanic Weather Disclaimer
This is a general interpretation not meant to address individual natal charts, soul journeys or destiny paths. Take what works for you and leave the rest behind! Love!
[/column]
[column width="1/3″ last="true" title="EVENTS – TRAINING – HEALING" title_type="single" animation="none" implicit="true"]
SACRED BODY GEOMETRY
Couples Chakra Connections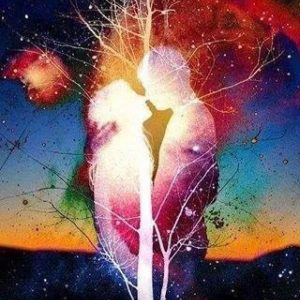 Friday, May 24 at 7 pm – Tree of Life in Ocean Beach
SHAMANIC TRAINING

SHAMANIC TRAINING
Group classes begin last week of June. Get on this LIST to receive priority notifications.
NEW STUDENTS: First Session is a prerequisite. Schedule yours now!
SHAMANIC HEALING
Shamanism helps you heal body, mind, heart and soul. Recommended for the soul ready for deep change!
Shamanic Healing ~ Soul Retrieval ~ Counseling
You can schedule your appointment right HERE!
CONTACT:
Mara@MaraClearSpring.com ~ 619-972-2469
EMAIL ANNOUNCEMENTS
Get Mara's Articles, Events and Training info and the Shamanic Weather in your Inbox HERE
[/column]