Couples Chakra Connections
May 24, 2019 @ 7:00 pm

-

9:00 pm

$40
[column width="1/1″ last="true" title="Couples Chakra Connections" title_type="single" animation="none" implicit="true"]
Sacred Body Geometry
Explore Sacred Body Geometry: Couples Chakra Connections with your significant other or a willing friend ready to go deep with you.
Friday, May 24, 2019
7 pm
$40 per couple (must register as a couple)
Tree of Life in Ocean Beach
PREREGISTRATION Required to assure your space!
Contact Diana at The Tree of Life at 619-223-3970 Or go  HERE.
Mudra, Yantra, Mandala, Tantra: All explore mystic, powerful connections!
Open

dormant pathways through the body

Energize

or relax – help regulate your energy state

Learn

to multiply the effect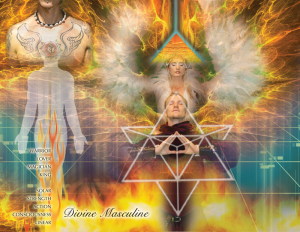 Divine Masculine by David Infinity
From personal alignment to linked flow, we consciously move energy by choice and awareness of what is happening in our chakras.
The body speaks, energy moves, all without words. Discover instant communication and deeper intimacy.
Together you and your partner will learn – or rediscover! – a language without words.
Wear comfortable, loose clothing. There will be opportunities for photos should you choose.
This evening is designed for couples. You may wish to plan a quiet night in to follow the class so you may continue to explore the layers of energy.
If you are not part of a couple but have a friend open to deeper, shared energy experiences, you are welcome to pair up and join us!!
What will the exercises consist of? How intimate will it be?
As a group we will practice running energy together. We flow energy around each other and in a healing wave to help heal ourselves and spread it out to the world.
Individually we will connect with energy flowing through ourselves using the breath and identifying energy channels in the body.
With your partner you will go as deeply as you wish sharing compassion and human spirit. There will be touch exercises, such as hand-to-hand connections, but not sexual. You may connect at any chakra level. This can be a very sensual experience.
The dream is to find that intimacy that goes beyond the physical to soul connection.
We communicate through our entire being, so hugging and crying can both happen! And, deeply pleasurable feelings may be experienced at anytime! You may go home from this and find yourself having a delightful time with your significant other!
Led by
Mara Clear Spring Cook, Shamanic Practitioner and Teacher
619.972.2469 – www.maraclearspring.com – mara@maraclearspring.com
Who is Mara Clear Spring Cook?
Mara is a Shamanic Practitioner, Teacher, Reiki Master and Munay-Ki Mentor. She sees private clients for soul retrieval, shamanic healing, one-on-one Shamanic Training, Reiki, space clearing and blessing, guided journey and more – both in person and distance.
[/column]