[column width="2/3″ title="Shamanic Weather June 11-12, 2019″ title_type="single" animation="none" implicit="true"]
BALANCE POINT
The waxing Let's Get Together Libra Moon holds that balance point between our karma (South Node) and destiny (North Node) in a powerful T-square tonight. It really looks more like a triangle with the Moon at the apex.
WHAT'S AN APEX?
The point at the top.
OH.
Point 1. Libra Moon loves to be in this centering, see-both-sides-of-the-equation position. What an awesome opportunity to find our personal balance point between cleaning up the past and choosing the next path! It's the decision part that can be hard.
Point 2 – War God Mars in Peace Loving Cancer isn't sure what to do, exactly, as he crosses over the Destiny Path North Node. He feels the call: Take Action! Yet the more cautious  influence of the Crab holds him back. Weird obstacles and frustration could be haunting you with this influence.
Point 3 – Lord of Karma Saturn comes closer into conjunction with the Karmic Origins South Node in Work Is The Answer Capricorn. Feeling like your past is coming back to haunt you? It's not, but the old echoes may be ringing in your ears like a siren song of pain.
SO THE BALANCE POINT IS…
Let your subconscious, your Moon side, do that Libra Look Up of both sides of this Destiny/Karma coin. Sit with both the push and the pull. Let the answers naturally rise.
So much is going on energetically around, below and above us it can be easy to get lost. Take the time to get grounded – bare feet on the soil/grass/sand, generous water consumption, relaxing music and people around you.
What you truly need will become apparent, although the search may take longer than you'd like.
Make this a day to ROAR about!
Namaste,
Mara
I would love to see you! Schedule your session!
Art: Source unknown
#shamanicweather #firststepshamanictraining
**Pacific time PDT (UTC-7). Use this Link
Shamanic Weather Disclaimer
This is a general interpretation not meant to address individual natal charts, soul journeys or destiny paths. Take what works for you and leave the rest behind! Love!
[/column]
[column width="1/3″ last="true" title="HEALING – TRAINING – EVENTS" title_type="single" animation="none" implicit="true"]
Three Spaces Left!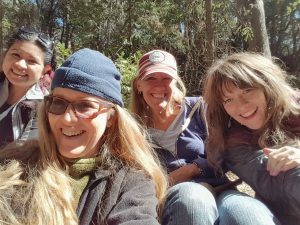 Shamanic Training begins June 26, 2019.
Register NOW! Go HERE for details
NEW STUDENTS: First Session is a prerequisite. Schedule yours now!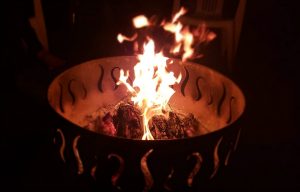 SHAMANIC DRUMMING CIRCLE
Fire Ring Summer Solstice
JOin the Tribe for S'mores, Drums, Journey and more – Summer Solstice under the stars.
Thursday, June 20, 2019
SHAMANIC HEALING
Shamanism helps you heal body, mind, heart and soul. Recommended for the soul ready for deep change!
Shamanic Healing ~ Soul Retrieval ~ Counseling
You can schedule your appointment right HERE!
CONTACT:
Mara@MaraClearSpring.com ~ 619-972-2469
EMAIL ANNOUNCEMENTS
Get Mara's Articles, Events and Training info and the Shamanic Weather in your Inbox HERE
[/column]