[column width="2/3″ title="Shamanic Weather December 20-21, 2018″ title_type="single" animation="none" implicit="true"]
Winter Solstice 2018
Our Winter Solstice 2018 is framed with creativity explosions and mixed messages on one side and an intensely emotional final Full Moon of the year on the other. Throw in a little (or major) heart quake/soul fusion and empowered expression and you have the start to one hell of an end of the year party!
WHAT IS WINTER SOLSTICE 2018?
Mamma Earth tilts. The tilt changes which part of the Earth takes the most Sun. In the Northern Hemisphere, we've been angling away from the Sun since Summer Solstice, shortening the daylight a little bit each day. We begin to angle back toward the light on the night of the Winter Solstice 2018.
THANK YOU!
You are welcome.
THURSDAY, DECEMBER 20
How You See Me Sun in Flying Arrows Sagittarius triumphantly trines Mad Genius Uranus in This IS Me Aries. Expect the unexpected as your obstacles melt down and solutions abound. Take-apart never felt so good.
ONE TWO PUNCH
Let Me Ask You This Gemini Moon gets inquisitive and may cause you to doubt yourself in opposition to Messenger Mercury, then an hour later to Massive Gifts Jupiter.
The powerful pair are both riding the high of flaming Sagittarius Arrows of Ambition and don't want to stop and explain, even to the Charming Inquisitor energy of Gemini. You may feel a bit cranky.
FRIDAY, DECEMBER 21
Earthly and Spiritual Octaves of the Divine Feminine achieve sweet balance when Love Goddess Venus trines Spiritual Guru Neptune. This is yummy energy, inner and outer love sparkles. Magnificent flows of insight and abundance pour through those ready to open to the resulting heart quake/soul fusion.
Shortly after we are granted gifts of empowered expression to communicate the heart quake experience! Messenger Mercury, the smallest planet conjuncts King of Empowerment Jupiter, our largest, once again in Fire Sign Sagittarius.
THAT'S SO MUCH!
And then, the Winter Solstice 2018 occurs at 2:23 pm Pacific Time. With Who Knows What Will Happen Next Uranus squaring our Destiny Path North Node, all possibilities for new pathways become available. Dream and desire big!
I'll be leading an event here in San Diego at the Tree of Life:
Winter Solstice Celebration and Public Ritual
https://maraclearspring.com/event/winter-solstice-celebration-2018/
SATURDAY, DECEMBER 22
We follow all of that intensity with the Cancer Full Moon on December 22. But more on THAT tomorrow…
Make this a Solstice to celebrate!
Namaste,
Mara
I would love to see you! Schedule your session!
Artist Unknown
#shamanicweather #firststepshamanictraining #wintersolstice
**Pacific time PDT (UTC-7). Use this Link
Shamanic Weather Disclaimer
This is a general interpretation not meant to address individual natal charts, soul journeys or destiny paths. Take what works for you and leave the rest behind! Love!
[/column]
[column width="1/3″ last="true" title="HEALING – EVENTS – TRAINING" title_type="single" animation="none" implicit="true"]
Winter Solstice Celebration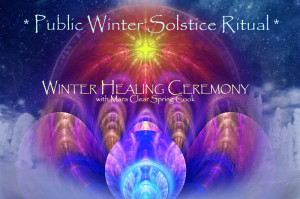 Friday, December 21 at 7 PM
The Tree of Life in Ocean Beach
Only $5!
Final Fire Ring Drumming Circle 2018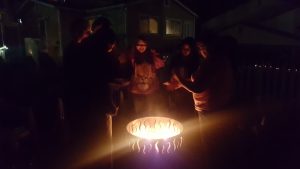 Friday, December 28 at 7 PM
Mara's Shamanic Oasis in La Mesa
SHAMANIC HEALING
Shamanism helps you heal body, mind, heart and soul. Recommended for the soul ready for deep change!
Shamanic Healing ~ Soul Retrieval ~ Counseling
You can schedule your appointment right HERE!
CONTACT:
Mara@MaraClearSpring.com ~ 619-972-2469
SHAMANIC TRAINING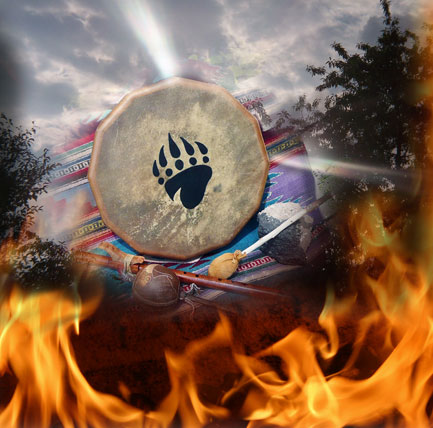 BEGINS JANUARY 2019
Interest list HERE
Personal Shamanic Training can begin at anytime!
EMAIL ANNOUNCEMENTS
Get Mara's Articles, Events and Training info and the Shamanic Weather in your Inbox HERE
[/column]