Shamanic Weather April 6, 7 & 8, 2018
Take The Weekend Off
By Mara Clear Spring Cook
You have definitely earned the right to take the weekend off! Capricorn Moon helps you get reconnected to the Earth and take your overwrought emotional system down to a still active, but less volatile level.
WILL MY HEADACHE GO AWAY?
I sure hope so! If possible, get outdoors and get your bare feet on the ground. Splash some sea/river/lake water in your face. Or, if you are snowbound, give yourself a natural snow facial.
WILL THAT HELP MY HEADACHE?
Probably. You need to take the weekend off! Add in some silly, non-complicated fun. Blow soap bubbles. Dance under the trees. Take a nap, then eat breakfast for dinner. Connect with nature, with people, and if you need the cave time, spend some quality time with yourself.
I THINK I'M FEELING BETTER…
Love Goddess Venus in Silk Is So Sensual Taurus connects with Tough Teacher Saturn in Get To It And Do It Capricorn. In this trine they bring out the best in each other. You may find your desires and what's available line up nicely on Saturday.
SHAMANIC PERSPECTIVE
After a great energy shift the physical body needs time to catch up! Integration of our recent experience of the Shadow Masculine requires quiet time. Restoration can also come from engaging with people who raise our vibration. So, take the weekend off!
Make this a day to ROAR about!
Namaste,
Mara
I would love to see you! Schedule your session! PM me with questions!
Art: Goddess of Spring by Wesley Souza
#shamanicweather #firststepshamanictraining
**Pacific time PDT (UTC-8). Use this Link
Shamanic Weather Disclaimer
This is a general interpretation not meant to address individual natal charts, soul journeys or destiny paths. Take what works for you and leave the rest behind! Love!
Healing - Training - Events
TANTRIC GODDESS
The Shamanic Goddess Circle
You are so full of magic, so amazing! Let the Tantric Goddess help you rediscover your yumminess.
Friday, April 6, 2018
Tree of Life in Ocean Beach
More info HERE!
SHAMANIC TRAINING
Are you ready for one-on-one, Personal Shamanic Training?
More info HERE
SHAMANIC HEALING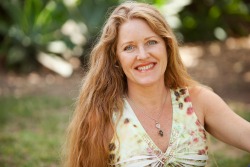 Shamanism helps you heal body, mind, heart and soul. Recommended for the soul ready for deep change!
Shamanic Healing ~ Soul Retrieval ~ Counseling
You can schedule your appointment right HERE!
CONTACT:
Mara@MaraClearSpring.com ~ 619-972-2469
EMAIL ANNOUNCEMENTS
Get Mara's Articles, Events and Training info and the Shamanic Weather in your Inbox HERE
More info HERE