[column width="2/3″ title="Shamanic Weather October 18 & 19 2018″ title_type="single" animation="none" implicit="true"]
Subtle Power Messages
By Mara Clear Spring Cook
You'll find subtle power messages everywhere at anytime, but today we are especially primed to see them in the mirror of the world around us.
SUBTLE POWER MESSAGES?
You could miss them if you blink, or go with the top layer of info (that driver cut me off!) and miss the message (and who/what did I just cut off?).
TELL ME MORE
Messenger Mercury in I Can Be Sly Scorpio and Warrior God Mars in I Know The Future Aquarius square tomorrow. The energy twists truth and dreams from us, shakes the shadows out. How are we working against ourselves?
YEAH I DO THAT SOMETIMES
Spiritual Guru Neptune contributes insights into what's working for you, and what's not, from the highest AND lowest perspective. Resistance means there's something stuck. Release means hey, it moved!
Subtle power messages layer upon one another in a random orchestra of waking journey – if you want to see/hear/feel/know them. I hope you get a chance to track yours today.
Make this a day to ROAR about!
Namaste,
Mara
I would love to see you! Schedule your session!
Art: Flower Goddess by Carol Cavalaris
#shamanicweather #firststepshamanictraining #powermessages
**Pacific time PDT (UTC-7). Use this Link
Shamanic Weather Disclaimer
This is a general interpretation not meant to address individual natal charts, soul journeys or destiny paths. Take what works for you and leave the rest behind! Love!
[/column]
[column width="1/3″ last="true" title="EVENTS – HEALING – TRAINING" title_type="single" animation="none" implicit="true"]
Munay-Ki Foundation Rites

Monday, November 5 at 6:30 PM
Step onto that Shamanic Path of Lightning!
FIRST DEGREE REIKI
Monday, November 12 at 6:30 pm
Intimate group attunement for you to open your healing hands…
SHAMANIC HEALING
Shamanism helps you heal body, mind, heart and soul. Recommended for the soul ready for deep change!
Shamanic Healing ~ Soul Retrieval ~ Counseling
You can schedule your appointment right HERE!
CONTACT:
Mara@MaraClearSpring.com ~ 619-972-2469
SHAMANIC TRAINING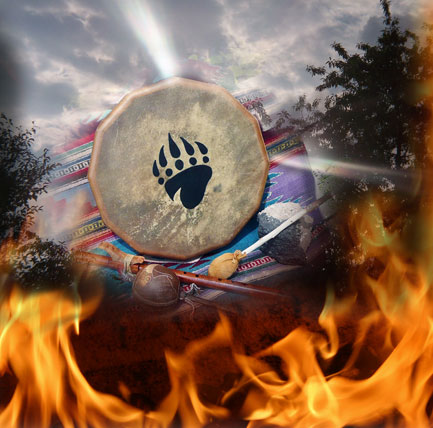 Summer/Fall 2018 Level 1 is Full
Interest list for January 2019 HERE
Personal Shamanic Training can begin at anytime!
EMAIL ANNOUNCEMENTS
Get Mara's Articles, Events and Training info and the Shamanic Weather in your Inbox HERE
More info HERE
[/column]