[column width="2/3″ title="Shamanic Weather June 18-21, 2019″ title_type="single" animation="none" implicit="true"]
Psychic Pressure Neptune Retrograde
We've been feeling the psychic pressure build up around us in a crush of emotional tidal waves, mental overload, and/or physical challenge. Cosmic forces align to form a new key that unlocks the gateway to the next level of enlightened consciousness, or spiritual crisis.
THAT DOES SOUND HEAVY
The super giants Magnify This Jupiter and Squash That Saturn exert their influence on Life Is An Illusion Neptune as he prepares to enter Retrograde.
DON'T SAY THE "R" WORD
Neptune stations Retrograde on June 21, just before the Solstice, in his sign of rulership There Is No Spoon Pisces. His dual nature magnifies through a supportive alignment with Jupiter who happens to be in his modern sign of rulership of Fiery Truth Sagittarius (his ancient sign of rulership was Pisces!).
This spiritual activation could ignite your perceptions and open your mind, or scare you into the shadows of your compensating behaviors. The psychic pressure here relates to an aspect of your soul purpose ready to burst forth.
LA LA LA LA LA – NOT LISTENING!
Neptune also connects with Saturn, currently Retrograde in HIS sign of rulership Work Your Plan Capricorn. While Jupiter expands, Saturn contracts. Here the psychic pressure amplifies the inner war between massive dreaming and the gravity of practicality and time. We can remain locked in analysis paralysis or resort to old adaptive and self-soothing behaviors like avoidance or addiction.
I NEED AN ASTROLOGY PAIN PILL
Other aspects contribute to the building psychic pressure, but here's the good part.
LAY IT ON ME
During the Neptune Retrograde, and especially around major days like June 21, illusion is ripped away to reveal bare truth. As above so below becomes more real than ever. Your personal spirituality clarifies. The powerful influence of the two biggest players in the system (other than the Sun) maximizes this effect, turning the key in the lock.
Open the door and step into your next adventure.
WHEN YOU PUT IT THAT WAY…
There's so much more to this week. All this potency can have some of us hunkering down in our personal dens (me!) or exploding into major life decisions and running off in the sunset (them!). Seek laughter and happy companionship to release the pressure. As the seasons change, so do we.
Make this a retrograde to ROAR about!
Namaste,
Mara
I would love to see you! Schedule your session!
Art: The Promise Of The Truth by Parablev
#shamanicweather #firststepshamanictraining
**Pacific time PDT (UTC-7). Use this Link
Shamanic Weather Disclaimer
This is a general interpretation not meant to address individual natal charts, soul journeys or destiny paths. Take what works for you and leave the rest behind! Love!
[/column]
[column width="1/3″ last="true" title="EVENTS – HEALING – TRAINING" title_type="single" animation="none" implicit="true"]
This Solstice is so big we have to have Two Events!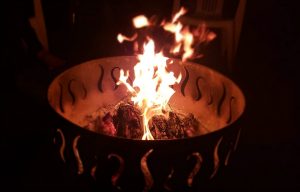 SHAMANIC DRUMMING CIRCLE
Fire Ring Summer Solstice
JOin the Tribe for S'mores, Drums, Journey and more – Summer Solstice under the stars.
Thursday, June 20, 2019

FLOWER POWER SUMMER SOLSTICE
Public Ritual at the Tree of Life
Friday, June 21, 2019
SHAMANIC HEALING
Shamanism helps you heal body, mind, heart and soul. Recommended for the soul ready for deep change!
Shamanic Healing ~ Soul Retrieval ~ Counseling
You can schedule your appointment right HERE!
CONTACT:
Mara@MaraClearSpring.com ~ 619-972-2469
EMAIL ANNOUNCEMENTS
Get Mara's Articles, Events and Training info and the Shamanic Weather in your Inbox HERE
[/column]