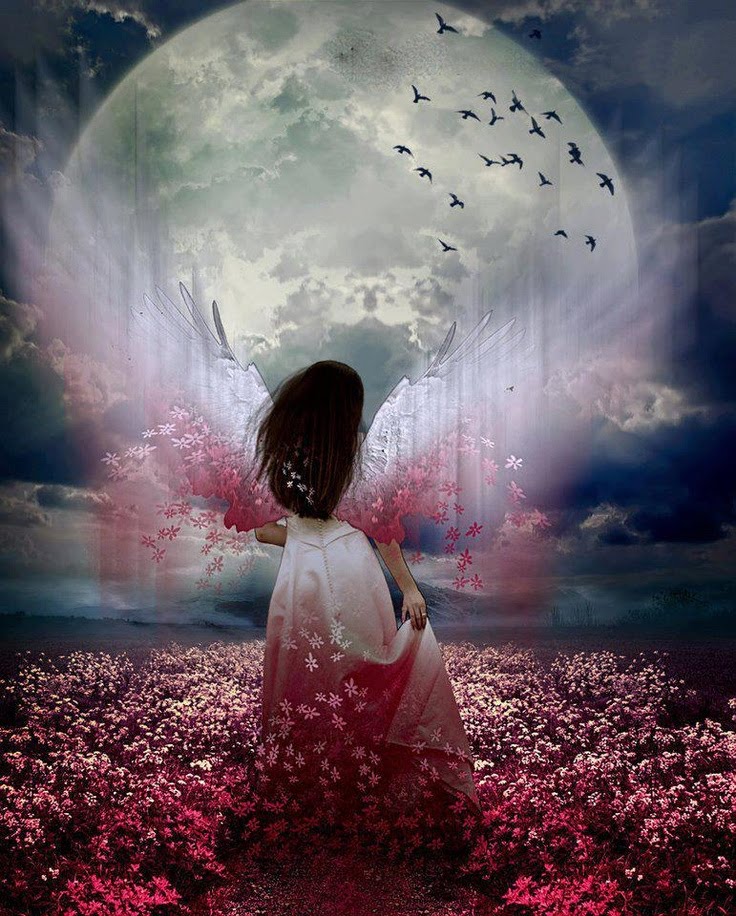 Shamanic Weather April 19, 2019
Pink Full Moon April 2019
Today's Pink Full Moon has us dancing on the edge of tremendous change and energy shift. Both Me First Aries Sun and You First Libra Moon are at the last degree of their respective signs – that's a helluva lot of potential energy ready to kick off a new vibration!
I AM SO ON EDGE
The Fire/Air of Aries/Libra takes us on a last round of the dynamic changes we've been vibrating through all year! The last whispers of past pain, especially in relationships, can die out to be replaced by the steady heartbeat of Mother Earth. Now that's a rhythm to love.
WHY PINK FULL MOON?
All those flowers blooming inspired someone to call this a Pink Moon. Can't you just see Lilith smirking in the shadows over that?
WHY?
The urge to mate is strong right now! Lilith's first match didn't work out so well for her. Her smirk is a knowing one!
TELL ME MORE
First, we have the hormone-laden spring tide and the approach of Beltane.
Next, we have Love Goddess Venus exalted (second fav place to hang out) in No Time No Space Pisces getting ready to transition  into the intense fires of Randy Ram Aries.
And, Nebulous Neptune, the higher vibration of Venus and the Divine Feminine, helps bring focus and balance in a sweet trine to the Destiny Path North Node in My Emotions Are Flowing Cancer.
So Are You Happy To See Me Or Not? Lilith is casting a knowing glance, a little smirk, as she witnesses the rebirth of the love cycle we are entering between each other and within ourselves.
WHY SMIRK?
The Shadow Goddess of the Divine Feminine has enjoyed her stay in Humanitarian but Anarchist Aquarius. With Get Your Gifts Right Here Jupiter engaging in in a hearty sextile with her she's feeling extra naughty.
OH
Yeah, romance is in the air in so many ways. Ultimately we are reaping the rewards of our creative side, whether in loving someone else, or better yet, ourselves.
THIS PINK FULL MOON SEEMS COMPLICATED
Well, it is. We have Grand Crosses helping us remember and face again our core woundings. But they also point to our unique solutions, even rebirth!
SO WHAT DO I DO?
Let yourself release! Dance, scream, cry, let your throat chakra know you are letting go by holding in your mind what you don't want to keep, then scream/dance/cry it out.
Use Fire Ceremony to shamanically clear out the last of your resistance to the new world (and it IS new!) and open yourself to receiving really, really cool tidbits that represent exactly what you need.
Be open to 100% success – or better!
This Pink Full Moon marks a pivot into a new direction in our lives. Celebrate the release, and prep the seeds for new beginnings.
Make this a day to ROAR about!
Namaste,
Mara
I would love to see you! Schedule your session!
Art: Pink Full Moon, artist Unknown.
#shamanicweather #firststepshamanictraining #pinkfullmoon
**Pacific time PDT (UTC-7). Use this Link
EVENTS - HEALING - TRAINING
Drum Circle 101
featuring Special Guest Teacher Don Schultz of the Different Drum
Saturday, April 20, 2019
7 – 9 pm!
RSVP Essential!
Psychic Faire
Celebrate the 13th Birthday of the Tree of Life with Diana, me and the Tree of Life Readers
Saturday, April 27, 2019
12 – 5 pm!
SHAMANIC TRAINING
Group classes begin this summer. Get on the LIST to receive priority notifications.
NEW STUDENTS: First Session is a prerequisite. Schedule yours now!
SHAMANIC HEALING
Shamanism helps you heal body, mind, heart and soul. Recommended for the soul ready for deep change!
Shamanic Healing ~ Soul Retrieval ~ Counseling
You can schedule your appointment right HERE!
CONTACT:
Mara@MaraClearSpring.com ~ 619-972-2469
EMAIL ANNOUNCEMENTS
Get Mara's Articles, Events and Training info and the Shamanic Weather in your Inbox HERE