[column width="2/3″ title="Shamanic Weather September 27, 2017**" title_type="single" animation="none" implicit="true"]
Personal Freedom
By Mara Clear Spring Cook
After a day of personal adventure we push outward into rich expressions of personal freedom.
HEY, I'M FREE!
You are! You are always free to choose, to not choose, to say yes, to say no. Personal freedom is an innate sense of liberty, being naturally you, that no one can take away from you.
DANG RIGHT!
Tonight Jupiter Opposes Uranus , completing a set of three oppositions that won't repeat for another 14 years. Our desire to extract and express the best of our uniqueness peaks. We gotta do it. We gotta be free!
NO ONE CAN STOP ME!
Except, well, yourself. We have another potent opposition just a few hours before King of Empowerment Jupiter helps extract the best of your individuality from Mad Genius Uranus.
Messenger Mercury in Give Me The FACTS Virgo opposes Wounded Healer Chiron in If Wishes Were Fishes Pisces. From the great reservoir of past ouchiness comes the pivotal moments, those fateful words, the agonizing screams of memory.
NOOOOO….
Yes, you may find your hungry ghosts from the past leap out like axe murderers in a Halloween funhouse. Just pick up a bigger axe and have at 'em.
How much space do you want them to take up rent free in your mind? Should they really be allowed to drive your future. Out with 'em!
GIVE ME AN AXE I'LL SHOW 'EM!
That's the spirit. Well, really, you need to talk them/yourself down and let the feelings/thoughts naturally come up. Maybe you shed a tear, or utter a growl, but end any time spent with the feeling by offering gratitude. After all you learned from the experience.
Then pick up that bigger axe and chop it up! No, wait, belay that last bit about chopping. Sigh. Just let it go.
ANYTHING ELSE?
Dark Lord of Transformation Pluto stations direct tomorrow in Top Goat Capricorn. You may feel a shift right down to the core. But first, let's deal with today's volatile (Fire!) energies and wait to see what tomorrow brings!
Make this a day to Roar about!
Namaste,
Mara
I would love to see you! Schedule your session! https://maraclearspring.com
Art: by brandrificus at DeviantArt
#shamanicweather #firststepshamanictraining
**Pacific time PDT (UTC-7). Use this Link https://www.timeanddate.com/worldclock/converter.html to apply time to your area. For example, Brisbane, Australia is 17 hours ahead of San Diego, CA.
Shamanic Weather DisclaimerThis is a general interpretation not meant to address individual natal charts, soul journeys or destiny paths. Take what works for you and leave the rest behind! Love!
[/column]
[column width="1/3″ last="true" title="EVENTS AND HEALING" title_type="single" animation="none" implicit="true"]
PRIMAL ANIMAL GODDESS
The Shamanic Goddess Circle
Friday, October 6, 2017 – 7 pm
Tree of Life in OB
Shamanic Healing and Training
Next Group Training Course begins January 2018! More info on Training.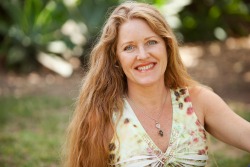 HEALING
Shamanism helps you heal body, mind, heart and soul. Only recommended for the soul ready for deep change!
Shamanic Healing ~ Soul Retrieval ~ Counseling
You can schedule your appointment right HERE!
TRAINING
I offer Group and Personal classes in Shamanism and Reiki.
Whether you use it for yourself, or others, energy healing is a powerful skill for anything in life!
CONTACT:
Mara@MaraClearSpring.com ~ 619-972-2469
EMAIL ANNOUNCEMENTS
Get Mara's Articles, Events and Training info and the Shamanic Weather in your Inbox HERE
[/column]