[column width="2/3″ title="Shamanic Weather April 17, 2018″ title_type="single" animation="none" implicit="true"]
Karmic Attraction
By Mara Clear Spring Cook
Of the mixed bag of possibilities today Karmic Attraction is the best! You could drop in deeply with a new lover, or relight a previously extinguished flame. The Sensual Taurus Moon adds extra moves to the cosmic dance between Venus, also in Taurus, and Pluto, in fellow Earth sign Capricorn.
Want Shamanic Weather in your inbox? Subscribe here
You may wish to invoke that pure creation energy of sacred sexuality that can erupt from Karmic Attraction.
SATURN RETROGRADE
On the other hand, Saturn stations Retrograde in Capricorn. The Stern Taskmaster plans to take his time driving home key points during this almost six month retrograde!
I'll write more about this later. For April 17, take note of what comes up for you in communications.
What's working? What's not? Check in regularly with your inner dialogue. What are you really saying to yourself?
And regarding your focus – are you able to keep on task? What distracts you?
Write all these observations down. This will give you a great starting point for working with this slower moving but potent retrograde energy.
Make this a day to ROAR about!
Namaste,
Mara
I would love to see you! Schedule your session! PM me with questions!
Art: Heart Clockwork by Vlahdimir at Deviantart
#shamanicweather #firststepshamanictraining
**Pacific time PDT (UTC-8). Use this Link
Shamanic Weather Disclaimer
This is a general interpretation not meant to address individual natal charts, soul journeys or destiny paths. Take what works for you and leave the rest behind! Love!
[/column]
[column width="1/3″ last="true" title="Events – Healing – Training" title_type="single" animation="none" implicit="true"]
POSTPONED – Crystal Visions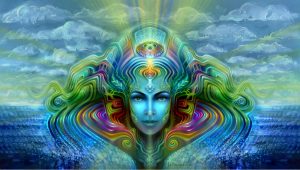 Shamanic Sound Journey
Mara and Lora, Gongs, Didgeridoo, Guided Journey with CRYSTALS!
DATE – Postponed!
At a private home in San Diego
Get on pre-notification list HERE!
SHAMANIC TRAINING
I've begun gathering names for Summer/Fall First Step Shamanic Training
Get on the LIST HERE
SHAMANIC HEALING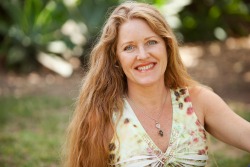 Shamanism helps you heal body, mind, heart and soul. Recommended for the soul ready for deep change!
Shamanic Healing ~ Soul Retrieval ~ Counseling
You can schedule your appointment right HERE!
CONTACT:
Mara@MaraClearSpring.com ~ 619-972-2469
EMAIL ANNOUNCEMENTS
Get Mara's Articles, Events and Training info and the Shamanic Weather in your Inbox HERE
More info HERE
[/column]