Shamanic Weather April 10, 2018
Grounded Love
By Mara Clear Spring Cook
We surrender to the hopes and challenges of Grounded Love today as Love Goddess Venus in her home sign of Taurus begins a series of impactful alignments, including a juicy tryst trine with Warrior God Mars.
(Want Shamanic Weather in your inbox? Subscribe here)
OOH, WILL I MEET MY SOULMATE?
Yikes, come back to Earth. Grounded Love is about roots in the Earth, full body, heart, mind and soul vibration that begins with YOU and then spreads out like melted butter to anyone you want to share it with.
EVEN MY SOUL MATE?
Yes, yes, no limits. Grounded Love is limitless.
WHERE DO I START?
First, we get a Love Adjustment as Venus in Solid and Sensual Taurus squares the Dragon's Head North Node in I'm On A Roar Leo. How have we invited love to flow versus trying to hold onto it? Can we allow Grounded Love to lead us onto our highest, best destiny path?
SO I SHOULD MEDITATE ON LOVE?
OMGoddess you get it! Yes! Today is an awesome day to meditate on love. You can chant, too:
Aham Prema (can translate from Sanskrit to: I am Love or I am Divine Love). On this link the chant begins at 1:54
THEN WHAT?
Aries Sun trines the Aquarius Moon to open amazing, unexpected pathways to self-knowledge and expression. Good thing, too, because Sun square Take-Apart King of the Underworld Pluto demands just that!
OH NO!
Oh, yes. Know what you love and value, get real about finances and what anchors you here, because this aspect will expose where you aren't being real with yourself or your attitude toward your future.
GULP!
Your reward? Grounded Love multiplies simple pleasures into a broader experience. Venus and Mars align in a power-balancing, life-affirming trine! Let the Divine Feminine and Masculine energies flood and flow through you in creative, loving life waves.
YES!
Bonus: Aquarius Moon conjuncts the Dragon's Tail South Node. We have a new acceptance of our past. Quantum solutions arise, and we don't even know what they are yet. We just feel the change. More to come!
Make this a day to ROAR about!
Namaste,
Mara
I would love to see you! Schedule your session! PM me with questions!
Art: by Jennifer Gelinas
#shamanicweather #firststepshamanictraining #mercretro
**Pacific time PDT (UTC-8). Use this Link
Shamanic Weather Disclaimer
This is a general interpretation not meant to address individual natal charts, soul journeys or destiny paths. Take what works for you and leave the rest behind! Love!
Events - Healing - Training
SHAMANIC SOUND JOURNEY
Crystal Visions
Mara and Lora, Gongs, Didgeridoo, Guided Journey with CRYSTALS!
Friday, April 20, 2018
At a private home in San Diego
More info HERE!
SHAMANIC TRAINING
I've begun gathering names for Summer/Fall First Step Shamanic Training
Get on the LIST HERE
SHAMANIC HEALING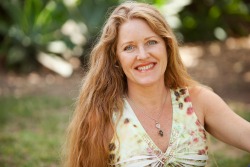 Shamanism helps you heal body, mind, heart and soul. Recommended for the soul ready for deep change!
Shamanic Healing ~ Soul Retrieval ~ Counseling
You can schedule your appointment right HERE!
CONTACT:
Mara@MaraClearSpring.com ~ 619-972-2469
EMAIL ANNOUNCEMENTS
Get Mara's Articles, Events and Training info and the Shamanic Weather in your Inbox HERE
More info HERE