[column width="2/3″ title="Shamanic Weather May 3, 2018″ title_type="single" animation="none" implicit="true"]
Feel Grounded
By Mara Clear Spring Cook
Today we can slow down and feel grounded. Earth Element dominates as Messenger Mercury, still afire in Rammin' Through This Aries, finally leaves the shadow and ashes of the first of three retrogrades in fire signs this year.
So Let's Go Sagittarius Moon keeps you wanting to move, do, create. If that's your flavor take a few breaks to feel grounded in simple ways:
Breathe deeply and

sigh

loudly. Hold

softly

before your next inhale.

Soak

your feet (or your whole body!)

Massage

your hand, neck, belly.

Close your eyes and

listen

. Identify everything you hear.

Savor a small bite of

something

yummy.
Any challenges that come up today revolve around old stuff that Wounded Healer Chiron encourages you to burn up in Fire Ceremony.
Enjoy the break in intensity!
Make this a day to Purr about!
Namaste,
Mara
I would love to see you! Schedule your session! Contact me with questions!
Want the Shamanic Weather in your inbox? Subscribe here
Art: Karol-Bak, Eyes Closed
#shamanicweather #firststepshamanictraining #feelgrounded
**Pacific time PDT (UTC-8). Use this Link
Shamanic Weather Disclaimer
This is a general interpretation not meant to address individual natal charts, soul journeys or destiny paths. Take what works for you and leave the rest behind! Love!
[/column]
[column width="1/3″ last="true" title="HEALING-EVENTS-TRAINING" title_type="single" animation="none" implicit="true"]
Air Magic!
The Shamanic Goddess Circle
Friday, May 11 at 7 pm
More info HERE!
Make your own DRUM
Saturday, May 5 at 10:30 am
More info HERE
SHAMANIC TRAINING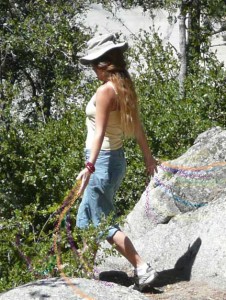 Summer/Fall First Step Shamanic Training starts in June. Personal Shamanic Training can begin at anytime!
Get on the LIST HERE
SHAMANIC HEALING
Shamanism helps you heal body, mind, heart and soul. Recommended for the soul ready for deep change!
Shamanic Healing ~ Soul Retrieval ~ Counseling
You can schedule your appointment right HERE!
CONTACT:
Mara@MaraClearSpring.com ~ 619-972-2469
EMAIL ANNOUNCEMENTS
Get Mara's Articles, Events and Training info and the Shamanic Weather in your Inbox HERE
More info HERE
[/column]