[column width="2/3″ title="Shamanic Weather September 21, 2017″ title_type="single" animation="none" implicit="true"]
Empath Triage – Startling Earth Changes
By Mara Clear Spring Cook
You know one or you ARE one, an intuitive in great need of Empath Triage. Whether you were at ground zero or half a world away, the latest startling Earth changes most likely have disrupted your personal grounding. Your tap root gets yanked around, and suddenly you don't know which way is up! Most of us, especially empaths, are miserably uncomfortable.
IT JUST KEEPS GETTING WORSE
Energized water forms vapor and clouds that block other energy such as light and sound and can even become a "blanket" that traps radiant heat which builds the effect. So too all our psychic shock and pain vibrates into the collective to further amplify the dissonance and discomfort.
WHY IS THIS HAPPENING?
I wish there were an easy answer to that. If you stay stuck on that "Why" you stay stuck in reaction. Staying stuck in an emotion is hell for an empath and requires Empath Triage!
Startling Earth changes will continue whether you stay immobilized or not. So…it's better to move past the "Why" (which you can't control anyway) and go deeper.
HEY, AREN'T YOU SUPPOSED TO BE MAKING ME FEEL BETTER?
Sometimes to feel "better" you have to look at the pieces that comprise your feeling "bad." And that's a rich, dark treasure to uncover and discover!
NOOOOO!
Yes! Look, start with some Empath Triage:
BUT HOW? I CAN'T MEDITATE – I'M TOO UPSET
Start by addressing your physical needs:
Drink some water

– that alone helps you ground. Add

electrolytes

or a squeeze of

lemon

with a few grains of

Himalayan Sea Salt

.

Eat

– grounding foods like root vegetables.

Move

– sitting and shivering

constrains

the energy.

Walk, run, dance, swim

, or just lay face down on the floor and

pitch

a fit.

Move

the body,

move

your energy.

Breathe

– Use the

Four Sided Breath:

Breath in for four counts, hold for four, exhale for four, remain empty for four. This can even help you get some badly

needed

sleep!
OK, UM, IT'S WORKING!
Yes, how can you really do anything when you have left your body? Once you have addressed the body please engage your heart, mind and soul.
Try these guided journeys:
Then, if you want to go deeper, start asking meaningful questions like:
"Is this really mine?"
You could be suffering from the amplification effect, picking up on the echoes of other people's pain.
"What internal stories activated by the Earthquake/Fire/Hurricane/Flood have taken me over?"
Be sure to give yourself time to write them down no matter how "trivial" they appear to be.
You may be a

survivor

of past tragedies.

You may have a

pattern

of obsessing inherited from your family and growing up.

You may be

resonating

to past lives.
Get more specific about what in particular is happening within you. Seek help with a professional if needed to de-escalate and heal.
Bonus, feel-way-mo-bedda Tasks
Prep your own

Go-Bag, also known as a Bug Out Bag.

Make a

disaster plan

with friends and family

Donate time and/or money (IF you truly have the resources) toward rescue and recovery efforts.
And when you are ready, seek the comforting hugs of like-minded souls. We can't fix everything, but we can hug the person next to us.
THANK YOU. I DO FEEL A BIT BETTER…
We are all in this together!
Make this a day to Roar about!
Namaste,
Mara
I would love to see you! Schedule your session!
Art: Unknown!
#shamanicweather #firststepshamanictraining #empathtriage
**Pacific time PDT (UTC-7). Use this Link to apply time to your area. For example, Brisbane, Australia is 17 hours ahead of San Diego, CA.
Shamanic Weather Disclaimer – This is a general interpretation not meant to address individual natal charts, soul journeys or destiny paths. Take what works for you and leave the rest behind! Love!
[/column]
[column width="1/3″ last="true" title="EVENTS AND HEALING" title_type="single" animation="none" implicit="true"]
SHAMANIC SOUND JOURNEY:
Riches of Mabon
Friday, September 22, 2017 – 7 pm
Space Limited!
Gongs – Guided Journey – Didgeridoo
Shamanic Healing and Training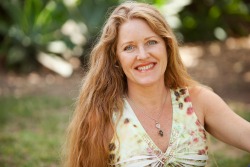 HEALING
Shamanism helps you heal body, mind, heart and soul. Only recommended for the soul ready for deep change!
Shamanic Healing ~ Soul Retrieval ~ Counseling
You can schedule your appointment right HERE!
TRAINING
I offer Group and Personal classes in Shamanism and Reiki.
Whether you use it for yourself, or others, energy healing is a powerful skill for anything in life!
More info on Training
CONTACT:
Mara@MaraClearSpring.com ~ 619-972-2469
EMAIL ANNOUNCEMENTS
Get Mara's Articles, Events and Training info and the Shamanic Weather in your Inbox HERE
[/column]