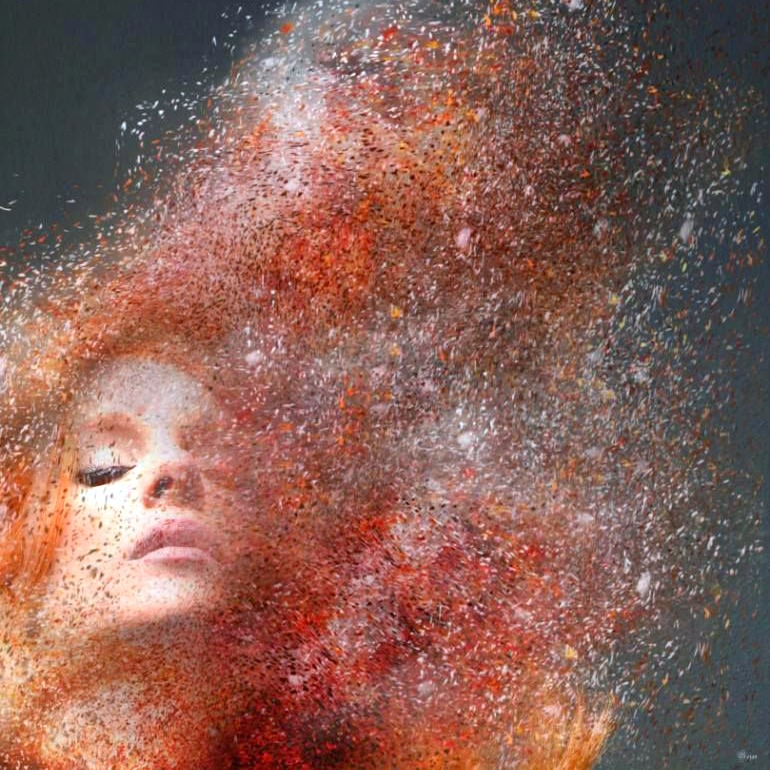 Shamanic Weather September 10, 2018
Distraught Feminine
By Mara Clear Spring Cook
This weekend some of us felt the Distraught Feminine awaken like an ancient mountain spewing toxic plumes and molten rock. Between Heart and Soul Venus moving into Go Deeper Scorpio and the New Moon in Get Real Virgo our emotion oceans hit high tide.
READER 1: BUT I FELT GREAT!
Fantastic! You got to bask in the sun, play in the surf, enjoy the unrestrained joy of moving waters and solid, foundational Earth. Thank you for grounding all that Grand Earth Trine goodness. Thank you for loving and living!
READER 2: AND I COULDN'T STOP CRYING
And YOU may have plugged into the Distraught Feminine archetype, the collective pain body of shared pain, sorrow and despair. I was blindsided by profound grief for the 24 hours surrounding the Venus transit into Scorpio. I feel like went on a weekend drunk!
EVERYONE: WOW!
The Sabian Symbol for the New Moon in Virgo of 9/9/18 was: "A volcanic eruption bringing dust clouds, flowing lava, earth rumblings."
This is both destruction and creation energy, a life cycle of which the Distraught Feminine is a part. Previously suppressed shadow feelings erupt to destroy what contained them. Joyous life experiences reseed the new Earth thus created.
SO NOW WHAT?
For those like Reader 1 – thank you for helping out those whose hearts were shredding, even if you didn't know the Distraught Feminine was leaking all over the place. Your emo-earthquake, feeling-tsunami retrofit worked and helped give us a place to come ashore.
And for those who resonate with Reader 2 – Toss the crumpled tissues, engage your go-to fill-the-loving-cup practices, and thank all the Reader 1's who helped you manage the flood.
PERSONAL NOTE: Thank you, my dear ones, who helped me go through my very, very messy.
IS IT OVER?
Oh, now, you know it's never "over." Just different! Tonight Masculine Action Mars moves out of Top Goat Capricorn back into Global Consciousness Aquarius. We've got that urge to do something meaningful…and remember, that can be as simple as a kind hug!
Make this a day to ROAR about!
Namaste,
Mara
I would love to see you! Schedule your session! https://maraclearspring.com
Art: by Bojan Jevtić
#shamanicweather #firststepshamanictraining
EVENTS
Fall Equinox Fire Ring HERE
**Pacific time PDT (UTC-7). Use this Link https://www.timeanddate.com/worldclock/converter.html
Shamanic Weather Disclaimer
This is a general interpretation not meant to address individual natal charts, soul journeys or destiny paths. Take what works for you and leave the rest behind! Love!