[column width="2/3″ title="Shamanic Weather March 20, 2019″ title_type="single" animation="none" implicit="true"]
Deeply Feminine Magic
Deeply Feminine Magic flow through the energy rich sacred gates of the Spring Equinox and Full Moon in Libra.
OH YES!
Venus, our Love Goddess, is in Above It All Aquarius, placing her the Eagle-eye on the bigger picture, trends of fate, and how has that Divine Masculine force been in alignment – or not???
PICKING ON MEN?
Ha – not really, but our inner Yin churns to activate our inner Masculine overall. Yang/Action energy can attain a new balance as Warrior Mars trines Death King Pluto "Where Mars represents our personal will and desires, Pluto represents the will of the higher self –   urging us to drop any pretense of limitation and evolve into our most empowered Self." – Astrodynamics.net.
TRINE?
A Grand Earth Trine between Mars, the Moon and Pluto brings a potent activation to the planting of the seeds of our dreams. Although that's traditionally a New Moon activity, don't let that stop you.
IT'S A FULL MOON
The Deeply Feminine Magic Full Moon is in Libra, the sign of balance, relationships, and connections, strongly opposing the Sun in Aries, the sign of self-awareness, independence, and empowerment.
AND THE FIRST DAY OF SPRING
This Equinox begs us to keep our focus on what makes our soul sing as a daily experience. Deeply Feminine Magic penetrates to each and every cell to weave a poignant awareness. It is unavoidable.
I'M FEELING IT
Me too. Enjoy this abundance of rich, elemental energy. Soul Purpose and glorious vitality permeate anything, everything.
The new Season of Change is upon us!
Namaste,
Mara
I would love to see you! Schedule your session!
Art: Vernal Equinox by Iribel
#shamanicweather #firststepshamanictraining
**Pacific time PDT (UTC-7). Use this Link
Shamanic Weather Disclaimer
This is a general interpretation not meant to address individual natal charts, soul journeys or destiny paths. Take what works for you and leave the rest behind! Love!
[/column]
[column width="1/3″ last="true" title="Healing – Training – Events" title_type="single" animation="none" implicit="true"]
New Moon Shadow Cleanse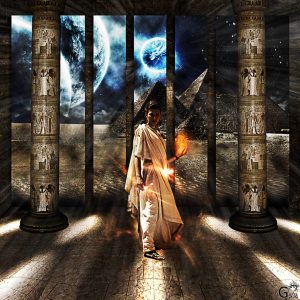 The Shamanic Goddess Circle
Friday, April 5, 2019
Transmute your Dark Energy into NEW to fuel your creativity and power.
Tree of Life in Ocean Beach
Go HERE for more info
Make Your DRUM
Saturday, April 20, 2019
Drum Making at the Shamanic Oasis – contact Don Schultz to get your drum making materials ordered!
SHAMANIC HEALING
Shamanism helps you heal body, mind, heart and soul. Recommended for the soul ready for deep change!
Shamanic Healing ~ Soul Retrieval ~ Counseling
You can schedule your appointment right HERE!
CONTACT:
Mara@MaraClearSpring.com ~ 619-972-2469
EMAIL ANNOUNCEMENTS
Get Mara's Articles, Events and Training info and the Shamanic Weather in your Inbox HERE
[/column]