[column width="2/3″ title="Shamanic Weather January 24, 2018″ title_type="single" animation="none" implicit="true"]
Crystal Clarity Breath
By Mara Clear Spring Cook
(See Crystal Clarity Breath meditation below.)
You may find yourself perceiving and communicating with crystal clarity today thanks to Messenger Mercury and Dark Lord of Transformation Pluto fully connecting in Grounded Wisdom Capricorn.
WELL THERE ARE A FEW PEOPLE I'D LIKE TO…
Wait! Let's not confuse crystal clarity with over sharing!
GOOD POINT.
Thank you!
Crystal clarity sets us on the path toward the January 31st Super Blue Moon Eclipse. Today's
Sensuous Taurus Moon encourages us to ground those quicksilver insights into something pleasurable or practical. Elusive Earth Trines emphasize the point – it will take deliberate focus to slow down and expand those illuminations into 3D concepts.
I'M NOT FEELING GROUNDED…
We have subtle and not so subtle shifts rumbling around us. When the Earth shifts, we become unbalanced. Find your center of gravity and root in with a quiet moment and a few breaths.
CRYSTAL CLARITY BREATH
Light a candle
Smudge yourself
Invite your spiritual allies to surround and assist you
Set a Tibetan or Crystal bowl, bell, or small gong in front of you (a crystal glass or any true glass will do in a pinch)
Deep breath in, slow exhale
Sink your roots into the Earth
Breathe in and out again
Breathe in, hold, then release with a long "Ahhhh"
Tap your bowl
For as long as the sound reverberates, empty your mind
Listen in the silence
Deep breath in, slow exhale
Tap your bowl
For as long as the sound reverberates, empty your mind
Listen in the silence
Do this a third time
Write down any messages
Acknowledge and thank your spiritual allies and yourself
Extinguish your candle
Go rock your day!
Option – you may begin this breath with a single, simple question to help laser beam the transmission. The more specific the question, the more specific the answer.
Make this a day to ROAR about!
Namaste,
Mara
I would love to see you! Schedule your session! https://maraclearspring.com
Art: Source unknown
#shamanicweather #firststepshamanictraining
**Pacific time PDT (UTC-7). Use this Link https://www.timeanddate.com/worldclock/converter.html
Shamanic Weather Disclaimer
This is a general interpretation not meant to address individual natal charts, soul journeys or destiny paths. Take what works for you and leave the rest behind! Love!
[/column]
[column width="1/3″ last="true" title="" title_type="single" animation="none" implicit="true"]
Tree of Life Psychic Faire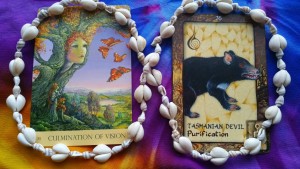 Shamanic Readings with Mara – and More!
Saturday, January 27, from Noon to 5 pm
More info HERE!
HAVE FUN – MAKE A DRUM!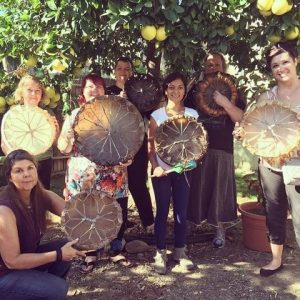 Order supplies with Stiina by Feb 3, 2018
Get Started HERE!
SHAMANIC TRAINING
More info HERE for Personal Shamanic Training
HEALING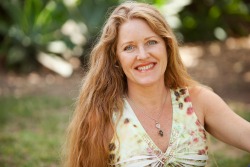 Shamanism helps you heal body, mind, heart and soul. Recommended for the soul ready for deep change!
Shamanic Healing ~ Soul Retrieval ~ Counseling
You can schedule your appointment right HERE!
CONTACT:
Mara@MaraClearSpring.com ~ 619-972-2469
EMAIL ANNOUNCEMENTS
Get Mara's Articles, Events and Training info and the Shamanic Weather in your Inbox HERE
More info HERE
[/column]
[column parallax_bg="disabled" parallax_bg_inertia="-0.2″ extended="" extended_padding="1″ background_color="" background_image="" background_repeat="" background_position="" background_size="auto" background_attachment="" hide_bg_lowres="" background_video="" vertical_padding_top="0″ vertical_padding_bottom="0″ more_link="" more_text="" left_border="transparent" class="" id="" title="" title_type="single" animation="none" width="1/1″ last="true"]
[/column]