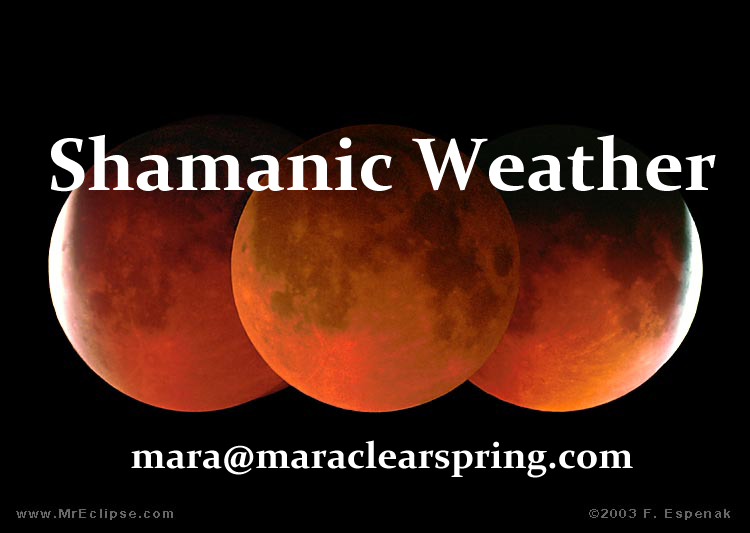 Shamanic Weather January 19 - 21 2019
Blood Cleanse Eclipse
The Blood Cleanse Eclipse presents a perfect storm opportunity to truly let go and renew yourself.
Were you too sick on the December 2018 solstice to set intentions for 2019? Did the Solar Eclipse this January 5 knock you out of your body and leave you spacey and ungrounded? Would you like a "do-over", a new beginning?
YES, PLEASE!
Cosmic alignments of major proportions invite a reset of your emotional body, your feminine/masculine balance, and even the direction of your soul path.
WHAT IS A BLOOD CLEANSE ECLIPSE?
The Leo Super Blood Moon peaks January 20, 2019 at 9:12 pm in San Diego, California. The Watch Me, Mommy! Leo Moon brings our inner child to the forefront, and we feel that innocent, fiery pleasure of simply being alive.
Then the I'm Here For You Mother Earth slips between the Moon and I'm Watching You Capricorn Father Sun while the Moon is at its closest (Super) point to the Earth.
This makes the shadow of the eclipse especially dark and red, like old blood and instigates a major release.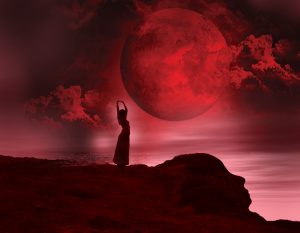 BLOOD CLEANSE ECLIPSE CEREMONY
You can do this alone or with friends, preferably the night of the Leo Full Moon Eclipse, but anytime can do.
Begin by Smudging (use sacred smoke to clear your auric field)
Light a candle
Open Sacred Medicine Space
Invite your spiritual allies to surround you as you do this work.
OPTIONAL ALTAR
Following your personal tradition, set up an altar for your ceremony. Typically I'll have symbolic representations of the four elements, the masculine and feminine, personal sacred objects, and other items specific to the occasion.
For this ceremony you may have something to represent what you are clearing that can be burned or tossed in a fire. As this is a Blood Full Moon, yes, you could even include that sacred fluid. Women often use a few drops of menstrual blood infused in sacred water for this purpose. You could use wine, pomegranate juice, or other red liquid instead.
FOCUS
What do you want to remember, learn from, and release from the last six months?
What do want to have shift, grow, manifest for you in the next six months?
CALL
Call it out to the Universe! Roar like the lion, sing like the bird. Beat a drum, shake a rattle, dance around the altar. Move the mind/emotional energy into physical experience of some kind.
JOURNEY
Lay back and take the Guided Journey. https://maraclearspring.com/leo-blood-super-moon-guided-journey/
COMPLETE
After journaling or sharing, or both, burn your item that represented the past, with gratitude for the gifts of experience you wish to keep.
Thank your spiritual allies for their assistance.
Close your Sacred Medicine Space.
Feel free to share this Ceremony. I'd love to hear how it has worked for you!
*** On MONDAY my Podcast interview with Reiki Radio's Yolanda Yewchi, the Energy Alchemist, goes public. We had so much fun. Watch for that link! **
Make this a Leo Blood Moon Cleanse to ROAR about!
Namaste,
Mara
I would love to see you! Schedule your session!
Art: Source Unknown
#shamanicweather #firststepshamanictraining
**Pacific time PDT (UTC-8). Use this Link
Shamanic Weather Disclaimer
This is a general interpretation not meant to address individual natal charts, soul journeys or destiny paths. Take what works for you and leave the rest behind! Love!
HEALING - TRAINING - EVENTS
SHAMANIC TRAINING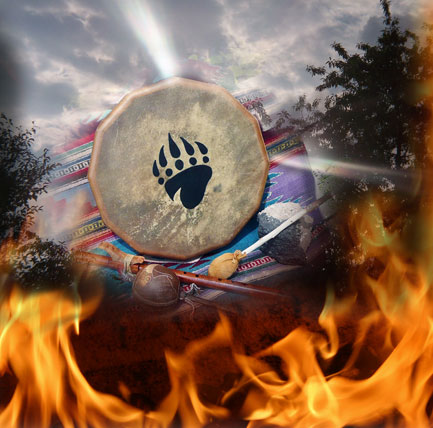 BEGINS JANUARY 2019
Interest list HERE
Personal Shamanic Training can begin at anytime!
SHAMANIC HEALING
Shamanism helps you heal body, mind, heart and soul. Recommended for the soul ready for deep change!
Shamanic Healing ~ Soul Retrieval ~ Counseling
You can schedule your appointment right HERE!
CONTACT:
Mara@MaraClearSpring.com ~ 619-972-2469
EMAIL ANNOUNCEMENTS
Get Mara's Articles, Events and Training info and the Shamanic Weather in your Inbox HERE