[column width="1/1″ last="true" title="" title_type="single" animation="none" implicit="true"]
[/column]
[column width="2/3″ title="Shamanic Weather January 25, 2018″ title_type="single" animation="none" implicit="true"]
Future Loving Dreams
By Mara Clear Spring Cook
The Universe supports your creative, soul touching, future loving dreams right now. The more passion and grounding you can infuse into your dreams, the more likely they are to become part of your personal energetic architecture for 2018.
I'M READY FOR SOME PASSION!
This is more of an emotional passion than a fiery one. These future loving dreams pour through your feminine/yin channels, swirl into your destiny, and reshape to fit the confines of your personal container.
HUH?
That means that your dreams are more of a sensation than a thought, a feeling than a story. Think of your ultimate desire as a state of being. The circumstances that contain it aren't as important as BEING it.
OH, YEAH…THAT'S JUICY.
Yes! We are entering the first Eclipse Tunnel of 2018 (begins with the Super Blue Blood Moon on Jan 31!). Possibilities of all kinds are lining up to be explored. The raw fuel for juicing up these Future Loving Dreams bubbles forth with emotional involvement and dynamic passion!
I'M FEELIN' IT.
Good! When you do, when your body sings with love of life, literally brush that energy all over. Imagine it sinking in, healing you, opening clogged channels, juicing up your future loving dreams.
HOW IS THIS SHAMANIC?
Shamanic work is passionate! Shamanism is referred to as the "ecstatic art" that transcends the limits of the 3D world. Tantra closely parallels this concept: that healing can happen through ecstatic experiences. Energetic shifts and the frequency changes that accompany them ripple through not just the etheric but the denser, physical realms. So, why not enjoy?
BOTTOM LINE
You are weaving a spell, setting intentions, whether you know it or not. Give yourself the time identify the ones that really make you purr! Let them develop, write 'em down, and invite them in!
Make this a day to ROAR about!
Namaste,
Mara
I would love to see you! Schedule your session!
Art: Pontifex by Carlos Quevedo
#shamanicweather #firststepshamanictraining
**Pacific time PDT (UTC-7). Use this Link
Shamanic Weather Disclaimer
This is a general interpretation not meant to address individual natal charts, soul journeys or destiny paths. Take what works for you and leave the rest behind! Love!
[/column]
[column width="1/3″ last="true" title="HEALING – TRAINING – EVENTS" title_type="single" animation="none" implicit="true"]
Tree of Life Psychic Faire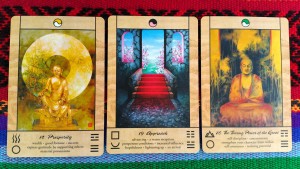 Shamanic Readings with Mara – and More!
Saturday, January 27, from Noon to 5 pm
More info HERE!
HAVE FUN – MAKE A DRUM!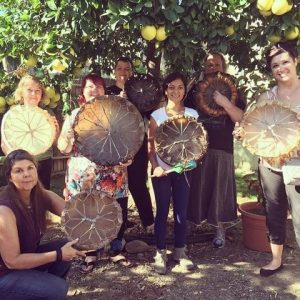 Order supplies with Stiina by Feb 3, 2018
Get Started HERE!
SHAMANIC TRAINING
More info HERE for Personal Shamanic Training
HEALING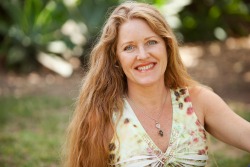 Shamanism helps you heal body, mind, heart and soul. Recommended for the soul ready for deep change!
Shamanic Healing ~ Soul Retrieval ~ Counseling
You can schedule your appointment right HERE!
CONTACT:
Mara@MaraClearSpring.com ~ 619-972-2469
EMAIL ANNOUNCEMENTS
Get Mara's Articles, Events and Training info and the Shamanic Weather in your Inbox HERE
More info HERE
[/column]