Venus Cazimi marks a powerful reality shift on Saturday, Jan 8 2022, at 4:47 PM Pacific Time. The Goddess of Love Venus and Outer You Sun reach their closest point, a tight conjunction, where she is "in the heart" of the Sun. This is a true merging of Love and Spirit/Self, supreme soul fusion!
At this point she is halfway through her trip to the Underworld retrograde. She is transformed from Evening Star to Morning Star. 
What's A Venus Cazimi?
Cazimi is a term to describe a planetary alignment with the Sun that is within 1 degree, a truly sweet spot that synergizes the ever giving, self-realizing nature of the Sun. Venus Cazimi is reborn in pure love, extraordinary luck, and infinite creativity.
This sweet spot fully activates all things yummy, aesthetic, sensual, and relationship oriented.
Give Me Two With Whip Cream!
Right? Venus Cazimi inspires us to connect with special people in our lives (including ourselves!) and enjoy the pleasures of life! This juicy energy supercharges creativity and attraction, and good luck!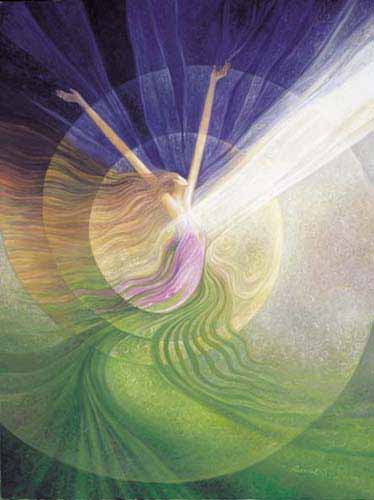 SHAMANIC PRACTICE
Sometime on January 8, 2022 (or anytime after you read this) set aside a few moments in a quiet place, outdoors if possible, where you won't be interrupted. Ask your spiritual allies to surround you, and feel your loving connection to Earth and all the Elementals.
Place your hand over your Heart/Venus chakra and the other over your Solar Plexus/Sun chakra. Breathe into your Heart, "Unlimited Love," and into your Solar Plexus, "I Am," three times each. Then scoop your Heart chakra hand down over your Solar Plexus hand, "I Am Unlimited Love." Breathe into that and enjoy the energy.
Brush both hands up to your heart, then sweep them forward and away, spreading and sharing, "I Am Unlimited Love." Repeat as many times as you like! 
If people come to mind during this process, give them a call, reach out, make that loving connection! BONUS: create your own Venus Cazimi altar with symbols of love and relationship: Rose petals, photos, family crest, songs that inspire love, dreams and hobbies you love!
Expand Further
Continue to nurture this rediscovery of how the Feminine flows through you at Your 2022 Shamanic Goddess with Mara & Diana on Jan 12!
Make this a week to Roar about!
Namaste ~ Mara
 #maraclearspring #shamanichealing #soulretrieval #shamanicweather #venusretrograde #venuscazimi
Start your healing Journey with First Session.
Art: Source Unknown
Shamanic Weather Disclaimer
This is a general interpretation not meant to address individual natal charts, soul journeys or destiny paths. Take what works for you and leave the rest behind! Love!
Ephemeris Times are PST (GMT-0800). Go HERE to convert to your time.