Sensitive Heart Shamanic Weather October 26 – 28, 2021
Your sensitive heart gets both poked and uplifted this week as Love Goddess Venus interacts with some big archetypes. Watch out for moodiness and unrealistic expectations!
WHO, ME?
Yes, you! All of us are beginning to feel the vibrational shift from Universal Year 5 energy (Change, Adaptability, Shift) to Universal Year 6 feelings of Love, Home, and Family. So Love Goddess Venus is now set free to explore all the wild ways and wonders of living in "Shoot For The Stars" Sagittarius.
And Venus has two impactful encounters this week.
SENSITIVE HEART SQUARE OFF
On Tuesday, 10/26/21, Venus challenges "Addiction or Ascension" Neptune. He rules the possibility seas in his home sign of "There Is No Spoon" Pisces. Venus is the personal, Earthly expression of the Yin/Feminine energy. Neptune is the transpersonal, Spiritual version. 
That means – You could be feeling vulnerable, easily triggered in emotional matters, and somewhat clingy in relationships, especially romance. This internal conflict gets projected. Maybe this heads-up could save you a bit of sensitive heart misery.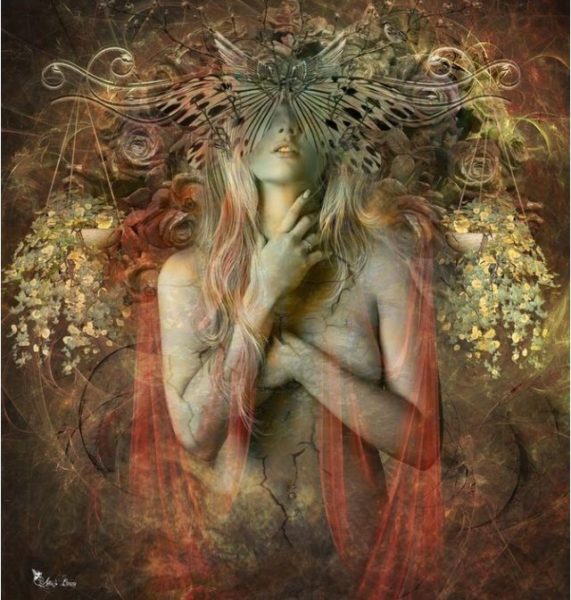 I'LL REMEMBER THAT!
Your reward for keeping a balanced perspective is the 10/27/21 Venus sextile Empowerment King Jupiter. The "I'll Super-Size That For You" energy of the biggest planet in our solar system makes Venus positively giddy. Your sensitive heart soars! Be advised: idealistic relationship fantasies and perhaps a bit of financial or foody recklessness could ensue. Enjoy the abundant love without a complicated story, and everyone will be happier.
And maybe these heart opening experiences will help you expand your love possibilities.
Make this a week to Roar about!
Namaste ~ Mara
 #maraclearspring #shamanichealing #soulretrieval #shamanicweather #sensitiveheart
Start your healing Journey with First Session.
Art: Source Unknown
Shamanic Weather Disclaimer
This is a general interpretation not meant to address individual natal charts, soul journeys or destiny paths. Take what works for you and leave the rest behind! Love!