[column width="2/3″ title="Shamanic Weather March 15, 2018″ title_type="single" animation="none" implicit="true"]
Pisces New Moon
By Mara Clear Spring Cook
The Pisces New Moon energies reach out to us already. Old wounds throb, and sensitive empaths ache for the pain of the collective.
Now is a good time to start a clearing process for those of us working with grief, pain, anger and other shadow feelings.
Take small pieces of paper and write a bit about your feelings. Give each feeling its own paper. Put them in a jar, bowl, drawer, or bag.
Containing these feelings outside of your personal energy field can give you some relief. You may wish to add crystals to or around your "shadow" container. Improvise as you feel called!
We'll burn these shadow skins in a Pisces New Moon ritual Saturday, March 17 2018!
Right now the flood of feelings collides with the fire of your passions to birth a steamy cloud of obscurity. Soon the Aries Sun will burn through and warm the seeds you'll sow for the Spring Equinox on March 20.
Until then, treat these feelings as the raw materials that will fuel the new growth.
Make this a day to ROAR about!
Namaste,
Mara
I would love to see you! Schedule your session!
Art:
#shamanicweather #firststepshamanictraining
**Pacific time PDT (UTC-8). Use this Link
Shamanic Weather Disclaimer
This is a general interpretation not meant to address individual natal charts, soul journeys or destiny paths. Take what works for you and leave the rest behind! Love!
[/column]
[column width="1/3″ last="true" title="EVENTS – HEALING – TRAINING" title_type="single" animation="none" implicit="true"]
SPRING FEVER

The Shamanic Fire Ring Drumming Circle
Time to burn up those winter worries and drum in fresh juice!
Stars, fire, drums and s'mores…
Friday, March 23, 2018
More info HERE!
SHAMANIC TRAINING
Are you ready for one-on-one, Personal Shamanic Training?
More info HERE
SHAMANIC HEALING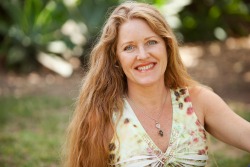 Shamanism helps you heal body, mind, heart and soul. Recommended for the soul ready for deep change!
Shamanic Healing ~ Soul Retrieval ~ Counseling
You can schedule your appointment right HERE!
CONTACT:
Mara@MaraClearSpring.com ~ 619-972-2469
EMAIL ANNOUNCEMENTS
Get Mara's Articles, Events and Training info and the Shamanic Weather in your Inbox HERE
More info HERE
[/column]