Shamanic Fire Ring Drumming Circle
Spring Fever!
We are SO ready for a Tribal Fire! Heat your blood to the Spring Fever Beat and celebrate the change of seasons with the Tribe!
DRUMMING
Whether you play or have a drum, you can still join in the fun.  We start with a Drum Jam (bring yours, or borrow one of ours).
No Experience Needed! We play from the heart and sink into natural expression and rhythm.
CEREMONY
Bring a small, safe-to-burn symbol of your winter worries to Burn, Baby, BURN!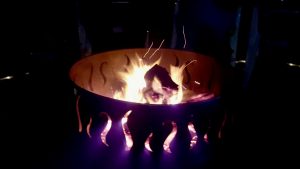 JOURNEY
Awakened by the Equinox! Experience a guided journey for spring renewal and healing.
S'MORES
Of course we'll have S'mores!
MORE…
You may fall in love with one of Stiina's Shamanic Serendipity drums or rattles. Perhaps the Balm Lady or Shamanic Lair will be there with something to tempt you. Crystals? Oh I'll have some! And Wisdom Tree and I will have a new Shamanic Sound Journey date to announce!
BRING
A chair or cushion (got a dozen here…)
Jacket (outdoor event!)
Drum, rattle or other percussive instrument (yes, we have some to borrow)
Water (and there'll be some here)
WHEN
Friday, March 23, 2018
6:30 pm Smudge
7:00 pm Circle Start
RSVP Required!
$20 love offering requested (if you wish to offer in advance, send any amount WITH notation as to what it is for to me via PayPal)
Where you are going:
Private La Mesa location off the 8. I need to limit the number of attendees to 35, so please contact me to confirm your reservation. RSVP
Who can come:
Anyone mature enough to be respectful through ceremony and guided journey. I trust you to know if your children would likely get bored and would not be happy.