New Direction Mars Cazimi Shamanic Weather
At this point, after a deep breath and a short break, you might be feeling the call to take a new direction.
( *** Scroll to bottom of this report for the most popular post I made this past week!)
This shift comes from a renewed purpose, an inner whisper that now shouts. Fear and desire find a fresh balance of courage. You check your soul compass and  change course, taking a new direction.
Mars, the planetary archetype of action, trines (favorably balances) with Spiritual Feminine Neptune, then dies and resets in a Cazimi (heart of the Sun alignment).
Initiation, death and rebirth are quintessential to the Scorpion/Eagle/Phoenix nature of Scorpio, where the Sun and Mars meet for the Cazimi.
In a way this is our true New Moon moment for November, for tremendous magic is released. Outer You Sun in Deep Waters Scorpio compels us to explore the depths, the shadows, and the extremes. Take Action Mars in Scorpio gets your true grit on, especially in the face of challenges that used to defeat you.
Neptune brings the additional influence of No Boundaries Pisces, taking the 3d into the unlimited, a huge contribution to the alchemy unleashed.
You have been on the fence about something. The choice becomes clear, and you either choose, or drop it altogether and take a new direction.
Make it a choice to Roar about!
Namaste ~ Mara
Shamanic Practitioner & Teacher, Reiki Master/ Teacher, Munay-Ki Mentor
See me for Shamanic Soul Retrieval and Healing. I'm an experienced midwife of your soul purpose!
~ Shamanic Shifts 2024 begins November 29.
~ First Step Shamanic Training starts January 24.
Popular Post: Life Finds A Way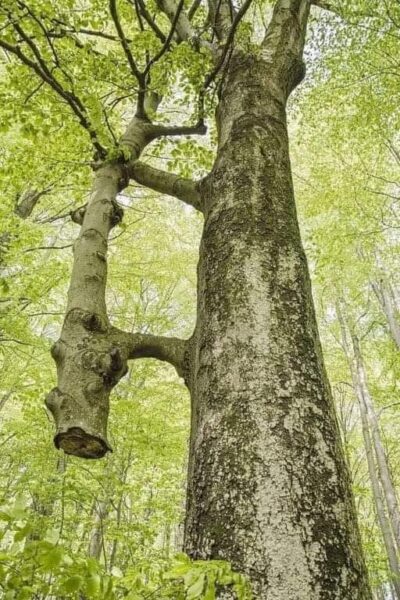 photo by Rebecca Herbert – Environmental Journalist, Tired Earth
The thing you thought was impossible happens.
The support you needed unexpectedly shows up.
Or, in a split second, YOU are the way.
We are creative, ingenious, persistent beings who, despite the odds, tend to solve, even thrive.
And Life seeks to endure.
Life finds a way.
For you ~ from Mara
Info below from Roaring Wildlife:
The thinner tree was cut years ago and the big one has been holding and feeding it since then. They "wake up" together in the spring and "go to sleep" together in the autumn.
Inosculation is a natural phenomenon in which parts of two different trees, commonly but not exclusively the same species, grow together, self grafting and sharing nutrients
The term emanates from latin-   ōsculārī, to kiss