[column width="2/3″ title="Shamanic Weather May 7 & 8, 2019″ title_type="single" animation="none" implicit="true"]
LOVE CRISIS
Please regard any Love Crisis you experience right now as a spike on the continuum and not a "final answer" today. Love Goddess Venus in Let's Do It Aries rams right into an acute square off with her not-so-favorite super planet Stern Taskmaster Saturn.
NO!
Saturn, the King of You Should Do It My Way, is currently retrograde in Double Down On That Capricorn. He wants to painfully draw out the realizations of what's not perfect, not tuned in exactly, and what's not efficient. Resist the urge to dive into that shadow. It's not worth it.
IT'S NOT MY FAULT?
Yeah, no, it's not. Journal, meditate, do a fire ceremony, but don't try to "fix" anything. The love crisis energies shift Wednesday to sweet reunion and renewed connection.
OH GOOD!
Meanwhile, let grumpy folks grump. Step back from the critical know-it-alls, and dive into the self-soothing music, gentle expressive dance, meditative practices, or other ways you can use sensuality to redirect your focus. When the time is right you'll be ready to receive without needing to shed the heart armor. Take responsibility now for keeping yourself filled with the right vibe.
I CAN DO THAT
Go for it! Venus Square Saturn can mean strife or self satisfaction – you choose!
Make this a day to ROAR about!
Namaste,
Mara
I would love to see you! Schedule your session! https://maraclearspring.com
Art: Aries by Thornvald
#shamanicweather #firststepshamanictraining
**Pacific time PDT (UTC-7). Use this Link https://www.timeanddate.com/worldclock/converter.html
Shamanic Weather Disclaimer
This is a general interpretation not meant to address individual natal charts, soul journeys or destiny paths. Take what works for you and leave the rest behind! Love!
[/column]
[column width="1/3″ last="true" title="HEALING – TRAINING – EVENTS" title_type="single" animation="none" implicit="true"]
SACRED BODY GEOMETRY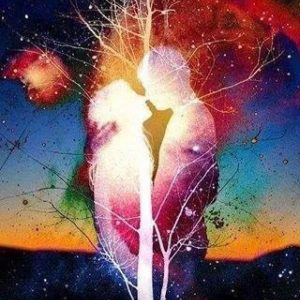 Couples Chakra Connections
Friday, May 24,2019 – Tree of Life in Ocean Beach

SHAMANIC TRAINING
Group classes begin this summer. Get on the LIST to receive priority notifications.
NEW STUDENTS: First Session is a prerequisite. Schedule yours now!
SHAMANIC HEALING
Shamanism helps you heal body, mind, heart and soul. Recommended for the soul ready for deep change!
Shamanic Healing ~ Soul Retrieval ~ Counseling
You can schedule your appointment right HERE!
CONTACT:
Mara@MaraClearSpring.com ~ 619-972-2469
EMAIL ANNOUNCEMENTS
Get Mara's Articles, Events and Training info and the Shamanic Weather in your Inbox HERE
[/column]