[column width="2/3″ title="Shamanic Weather June 5 & 6, 2019″ title_type="single" animation="none" implicit="true"]
Itchy Soul Skin
Your itchy Soul Skin is ready to peel off in the wake of the super stimulating Gemini New Moon. For some of us, our destiny paths became clearer and it was easy to take action. Others, however, may still be vibrating with the intensity of the new creation energy that has poured in. Where are you on the spectrum?
I'M SCRATCHING AWAY!
If you are feeling agitated and anxious you may not have been able to receive and integrate the new energies. Or, they may be creating a sort of metaphysical allergic reaction!
Time to breathe, walk barefoot on the grass or in the sand, and breathe some more. Do something mundane to distract yourself. It's ok to do things in your own time.
AND I'M SUPER ENERGIZED!
Yah, that's me! I am juggling multiple projects, clients, new class registrations and important relationships in my life. And I am loving it!
After all my recent heart and solar plexus healing I did (what kind of personal work have YOU been working on?) it's wonderful to feel the energies align and balance like alternating currents, masculine/feminine, the twin snake twists of DNA and Kundalini. Vital!
SO WHAT ABOUT MY ITCHY SOUL SKIN?
We are all emerging from the chrysalis, shedding the old skin, revealing layers, you catch the meaning. And, there are some uncomfortable, I-Don't-Like-This parts. That's the niggling itch. Be gentle and soothing to yourself when you notice it. Scratching tends to make it worse.
DON'T I KNOW IT!
Since the first of the year I had been feeling compelled to spend time up Mount Laguna. And, time and again, plans went awry. To say I had itchy soul skin was the least of it – my heart was peeling. I needed to go! And finally, I did.
While journeying up on Mount Laguna this weekend I ended up doing a soul release for someone who had died during the 1970 Kitchen Creek Fire (I didn't know anything about that fire until I looked it up afterward). It was a powerful experience, a new teaching for me, and I think one of the reasons I had been called to be on the land.
Alleviate your persistent itchiness by doing something about it. Even if you can't do the exact thing, or you aren't sure what it is, you can still take action.
LIKE WHAT?
Let's Hug Cancer Moon is all about self comforting and coming home to yourself, while Let Me Ask You A Question Gemini Sun seeks answers and offers connections and suggestions. What a team to help you focus on yourself, what you need, and where to go next!
And – Messenger Mercury now in Let's Cuddle Cancer is ready to deliver that heart and home based message. So get still, listen up, and get ready to receive.
Be the love of your own life!
Namaste,
Mara
I would love to see you! Schedule your session!
Art: elemental fire by inertiak
#shamanicweather #firststepshamanictraining
**Pacific time PDT (UTC-7). Use this Link
Shamanic Weather Disclaimer
This is a general interpretation not meant to address individual natal charts, soul journeys or destiny paths. Take what works for you and leave the rest behind! Love!
[/column]
[column width="1/3″ last="true" title="EVENTS – TRAINING – HEALING" title_type="single" animation="none" implicit="true"]
Meet Your Inner Shaman!!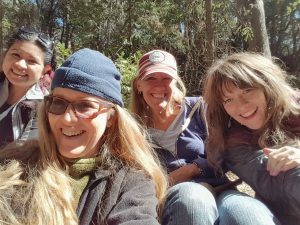 Shamanic Training begins the last week of June 2019.
Register NOW! Go HERE for details
NEW STUDENTS: First Session is a prerequisite. Schedule yours now!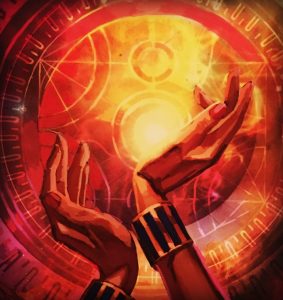 Soul Retrieval from the Isis Oracle Card Deck by Alan Fairchild
YOUR SUN CARD READING
Shamanic Goddess Circle
Learn a new ORACLE card spread that's all about YOU.
Friday, June 7, 2019
SHAMANIC DRUMMING CIRCLE
Fire Ring Summer Solstice
The Tribe gets together under the stars to celebrate!
Thursday, June 20, 2019
SHAMANIC HEALING
Shamanism helps you heal body, mind, heart and soul. Recommended for the soul ready for deep change!
Shamanic Healing ~ Soul Retrieval ~ Counseling
You can schedule your appointment right HERE!
CONTACT:
Mara@MaraClearSpring.com ~ 619-972-2469
EMAIL ANNOUNCEMENTS
Get Mara's Articles, Events and Training info and the Shamanic Weather in your Inbox HERE
[/column]