[column width="2/3″ title="Shamanic Weather June 13, 2019″ title_type="single" animation="none" implicit="true"]
Deep Stimulation
You're going to feel that deep stimulation from the Go Deeper Scorpio Moon today.
IS THAT A GOOD THING?
Well that depends on what gets stimulated! Love Goddess Venus in I'm So Curious About That Gemini activates with Wounded Healer Chiron in Let's Get To It Aries. Old heart wounds may throb, OR you may get a smile of satisfaction over how far you've grown.
I SEE
Warrior God Mars in Feelings Are Important Cancer balances nicely with King of the Seas Neptune in There Is No Spoon Pisces. You could perceive very practical insights, OR feel stuck and not moving forward on projects.
HUH
Then that What's Under THAT Scorpio Moon pokes stingers at multiple heavenly bodies to both soothe and irritate depending upon your personal strengths and weaknesses.
THAT DOES SOUND LIKE DEEP STIMULATION
We are building up to that powerful Super Star Sagittarius Full Moon next week. What we began at the New Moon is coming into fruition…plus we are prepping for the coming Eclipse Transformation Tunnel…and the Mercury Retrograde in Leo.
WHAT?
Breathe! The deep stimulation can be challenging, but mostly there are all kinds of opportunities for very positive shift and growth ahead. Go back to your New Moon intentions and update accordingly. Now is the time to recommit to what you want for YOU.
Make this a day to ROAR about!
Namaste,
Mara
I would love to see you! Schedule your session! 
Art: Time is an Illusion by Coby01
#shamanicweather #firststepshamanictraining
**Pacific time PDT (UTC-7). Use this Link
Shamanic Weather Disclaimer
This is a general interpretation not meant to address individual natal charts, soul journeys or destiny paths. Take what works for you and leave the rest behind! Love!
[/column]
[column width="1/3″ last="true" title="TRAINING – HEALING – EVENTS" title_type="single" animation="none" implicit="true"]
Three Spaces Left!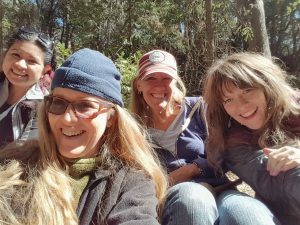 Shamanic Training begins June 26, 2019.
Register NOW! Go HERE for details
NEW STUDENTS: First Session is a prerequisite. Schedule yours now!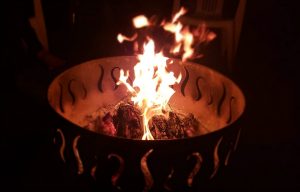 SHAMANIC DRUMMING CIRCLE
Fire Ring Summer Solstice
JOin the Tribe for S'mores, Drums, Journey and more – Summer Solstice under the stars.
Thursday, June 20, 2019
SHAMANIC HEALING
Shamanism helps you heal body, mind, heart and soul. Recommended for the soul ready for deep change!
Shamanic Healing ~ Soul Retrieval ~ Counseling
You can schedule your appointment right HERE!
CONTACT:
Mara@MaraClearSpring.com ~ 619-972-2469
EMAIL ANNOUNCEMENTS
Get Mara's Articles, Events and Training info and the Shamanic Weather in your Inbox HERE
[/column]