Dark Dreams Scorpio New Moon November 4, 2021 – Shamanic Weather
When the Dark Dreams Scorpio New Moon sweeps over your eyes, you find yourself hypnotized by the parallel realities dancing in your mind. Dare to swallow this veiled chaos and alchemize it into your own medicine.
Ooh…These Dark Dreams
The Sun and Moon meet in the sign represented by THREE archetypes: the Scorpion, Eagle and Phoenix. The Scorpion sting surprises. Eagle sees and realizes. And Phoenix dies and rises! 
GULP – THAT SOUNDS OMINOUS
Our alchemical crucible holds the elements of the theme of 2021 – Change. The Dark Dreams Scorpio New Moon catalyzes and flows them through multiple destiny paths:
~ Mad Genius Uranus plays Coyote directly opposing the New Moon. Trickster Medicine is afoot! The Scorpion sting of surprise threatens to take you off your center, but now you know, so…maybe not!
~ Messenger Mercury dynamically balances with Love Goddess Venus. Realize your true value and the merit of your wishes and desires. See the spirit-full Eagle path illuminated.
~ Dark Feminine Lilith teams up with Wounded Healer Chiron, and together they become the base for the Finger of God YOD pointing directly at the Dark Dreams Scorpio New Moon. Burn up your old limitation stories, and like the Phoenix rise from the ashes of the past to claim your NOW.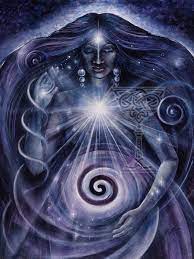 HOW DO I DO THAT?
What would you like to seed with this New Moon? Don't tell me you don't have any ideas, now…Take Action Mars slipped into Go Deeper Scorpio just a few days ago. The pressure to make a move is intense!
Create a strategy session. Write it out, this idea, in plain, clear words. Then…go deeper.
First, explore your surface "why this won't work." Get ridiculous. Name all the even 1% possibility shadows. These are the potential Scorpion Stings.
Then, ask yourself about these inner objections and perceived limitations. Where did they come from? Are they really you, really yours, really possible? Eagle Eye each one, then all.
Now, imagine yourself resolving each of these imagined scenarios. Disempower these passion quenchers with a hotter fire of heart conviction. Spread your Phoenix wings and fly into your future.
YES!
Go deeper with every sentence of this Shamanic Weather. Discover more…
Make this a Dark Dreams Scorpio New Moon to Roar about!
Namaste ~ Mara
 #maraclearspring #shamanichealing #soulretrieval #shamanicweather #darkdreams #scorpionewmoon
Experience community support through the transition of 2021 to 2022 – Shamanic Shifts 2022
Art: micapapillion95 at Pixabay
Shamanic Weather Disclaimer
This is a general interpretation not meant to address individual natal charts, soul journeys or destiny paths. Take what works for you and leave the rest behind! Love!
Ephemeris Times are PST (GMT-0700). Go HERE to convert to your time.