Venus Trine Pluto feels like you are coming home to your heart's desires. Without words or plans, you are drawn to the people, activities and environments that nurture your love vibe at the root. We so need this right now, all of us, cosmic permission to stay in the heart vibe. Well, you have it!
HOW IS THAT COMING HOME?
When Dark Lord of Transformation Pluto enters this favorable alignment with Love Goddess Venus, clear light pierces the hazy fog of coulda-shoulda-woulda pleasure blockage. Shedding that burden of trying to do rather than naturally flowing feels like coming home to what we value, what we want to prioritize, and how we are nourished.
I'VE HAD THIS NESTING VIBE…
Me too! I fuss with my plants, clean out a drawer, rediscover a beloved food or favorite musician. And love…
WILL I FIND MY SOULMATE?
Well, you may find your heart wants to go deeper with friends, family and significant others. Just sayin'!
SAY MORE!
We are on the verge of Scorpio season, the last Water/Emotion sign of the Zodiac and super introspective. Everything is deep, especially romantic love. And, so are the shadows! So, in regards to the Venus/Pluto trine, that can mean watch out for overspending and fantasy-based relationships.
I REALLY NEEDED THAT PRIME-DAY DEAL!
That's ok. You know what I mean!
Be thoughtful of communications of all types, still, with Messenger Mercury in retrograde in that Deep Waters Scorpio! Mad Genius Uranus can allow your inside thoughts to spill out of your mouth or into that text, so do what I often fail to – read it over before hitting send!
We still have five planets in retrograde, and the Earth Element energy is still dominant. So, it's ok to slow down, double check, schedule less, rest more. 
Make this your coming home choice to Roar about!
Namaste ~ Mara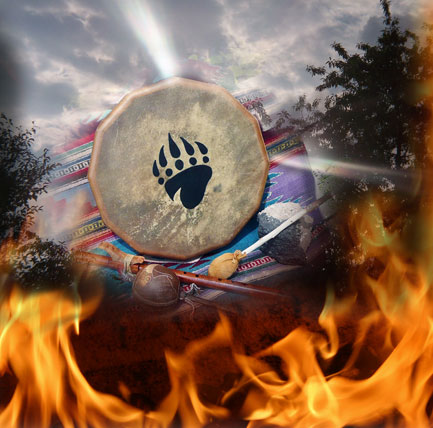 Get on the list for pre-notification for Shamanic Training.
Are you ready for Shamanic Healing and Soul Retrieval? Learn more here.
Beautiful Art: Lady of Shalott by Waterhouse
Shamanic Weather Disclaimer
This is a general interpretation not meant to address individual natal charts, soul journeys or destiny paths. Take what works for you and leave the rest behind! Love!