Shamanic Weather Black Moon in Leo
Your Passionate Heart
The Lion roars awake the heart of your passionate heart in the magical shadows of this Leo New Moon. In the darkness we meet ourselves and wholly own our inner fire in a Healed Wounds Triple Trine! 
And Messenger Mercury stations Direct in True Heart Cancer right after the Leo New Moon.
TELL ME ABOUT MY PASSIONATE HEART
Love Goddess Venus glows in Luscious Leo. Since she's the closest witness to the New Moon conjunction – just 4 degrees away – she's opening her heart wide to see both who she appears to be (Sun) and what is her heart's truth (Moon). 
TELL ME ABOUT MY INNER FIRE
Wounded Healer Chiron shows you where you've grown in a Triple Trine to Outer You Sun, Inner You Moon and Heart's Desire Venus in fiery Leo! The combo turns scars into character marks that enhance rather than hinder expanding your life path.  
TELL ME ABOUT THE END OF MERCURY RETROGRADE
You have until August 15th to sweep up the mess this last retrograde spawned. It's the kind of mess that's the side effect of massive transformation in a short period of time, so no shame here, please. Be proud of every dustpan full – you've worked HARD!
TELL ME WHAT HAPPENS NEXT?
YOU get to tell the Universe what's next! What do you want to invite into your life now? This New Moon is loaded with fuel to feed your inner fire and heat your passionate heart even hotter!
NEW MOON CEREMONY
I found this beautiful ceremony on Forever Conscious I think you will enjoy. There's a guided Chakra meditation they are selling, but you don't need it to do the ritual:
https://foreverconscious.com/leo-black-super-new-moon-ritual-2019
Break the shackles around your heart. Dare to dream in what you really want! Embrace the healing and admire those well-earned character marks. Set your passionate heart free to live fully and wildly!
Make this a New Moon to ROAR about!
Namaste,
Mara
I would love to see you! Schedule your session!
Art: Lion from Desktopbackgrounds
#shamanicweather #firststepshamanictraining
**Pacific time PDT (UTC-7). Use this Link
Ephemeris Times are PDT (GMT-0700)
Shamanic Weather Disclaimer
This is a general interpretation not meant to address individual natal charts, soul journeys or destiny paths. Take what works for you and leave the rest behind! Love!
Events – Healing – Training
Shamanic Crystal Mesas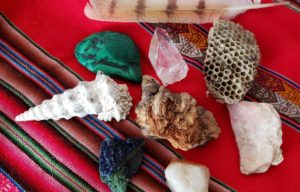 The Shamanic Goddess Circle
at the Tree of Life
Friday, August 2, 2019
SHAMANIC HEALING
Shamanism helps you heal body, mind, heart and soul.
Recommended for the soul ready for deep change!
Shamanic Healing ~ Soul Retrieval ~ You can schedule your appointment right HERE!
CONTACT:
Mara@MaraClearSpring.com ~ 619-972-2469
EMAIL ANNOUNCEMENTS
Get Mara's Articles, Events and Training info and the Shamanic Weather in your Inbox HERE