[column width="1/1″ last="true" title="" title_type="single" animation="none" implicit="true"]
[/column]
[column width="2/3″ title="Shamanic Weather January 8 & 9, 2018″ title_type="single" animation="none" implicit="true"]
Venus Divine Yin Process
By Mara Clear Spring Cook
The Divine Yin Process flows into insight and action today and tomorrow. Desires, dreams, plans and relationships may all shift radically in the next 48 hours.
WHAT'S GOING ON?
Love Goddess Venus in Practical Purpose Capricorn takes on multiple partners in enticing tangos, waltzes and sambas with Mars, Jupiter and Pluto!
WHAT DOES THAT MEAN?
King of Empowerment Jupiter in Deep Waters Scorpio juices up the already sizzling sting of darkly sexy sign. He amplifies both the beauty and the beast within our hearts and minds. Anything related to energy exchange, including finances, can be highlighted.
God of War Mars is also in Scorpio. His influence draws our Divine Yin Process out into the open, instigating action. He's screaming "yes, go go go!" It's hard to sit on an idea or intention right now.
Dark Lord of Chaos Pluto holds our Love Goddess close (Venus and Pluto conjunct in Capricorn) as she dissolves into interdimensional surrender. Walls crumble; new channels overflow with creation energy. Explorations of sacred sexuality can yield amazing results.
OH, THAT'S SO MUCH!
That's just a glimpse at the earth-shaking energy rolling through us.
All these influences and more interact with the Top Goat Capricorn Sun as well. We simultaneously see it within (Divine Yin Process) ourselves and witness it in the world around us.
DIVINE YIN PROCESS?
Profound stimulation via the Yin channel, the Divine Feminine flow we all experience no matter our gender, draws our attention inward. We watch our own "digestion."
We go deeper into our roots, our sensuality and desires, while seeing both the limitations and the opportunities for growth and fulfillment.
AH!
Right! And with all the Divine Masculine Yang influence we can't keep it to ourselves. Expression and movement are unavoidable and necessary!
This is an awesome time to review your Magical 11/2 2018 intentions and ask for your own personal magic to be revealed and available
Make this a day to ROAR about!
Namaste,
Mara
I would love to see you! Schedule your session! https://maraclearspring.com
Art: Capricorn by Enchanted Whispers Art
#shamanicweather #firststepshamanictraining
**Pacific time PDT (UTC-7). Use this Link https://www.timeanddate.com/worldclock/converter.html
[/column]
[column width="1/3″ last="true" title="EVENTS-HEALING-TRAINING" title_type="single" animation="none" implicit="true"]
CLASSES BEGIN IN JANUARY 2018!
I offer Group and Personal classes in Shamanism and Reiki.
Connect with like-minded souls and build your shamanic skills.
Register HERE!
HEALING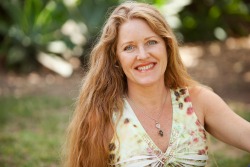 Shamanism helps you heal body, mind, heart and soul. Recommended for the soul ready for deep change!
Shamanic Healing ~ Soul Retrieval ~ Counseling
You can schedule your appointment right HERE!
CONTACT:
Mara@MaraClearSpring.com ~ 619-972-2469
EMAIL ANNOUNCEMENTS
Get Mara's Articles, Events and Training info and the Shamanic Weather in your Inbox HERE
More info HERE
[/column]