[column width="2/3″ title="Shamanic Weather April 13, 14 & 15, 2018″ title_type="single" animation="none" implicit="true"]
Truly Magical Weekend
By Mara Clear Spring Cook
We've earned this truly magical weekend! Mercury Retrograde ends on the same day as the I'm On Fire Aries New Moon, further heating up the creation and manifestation juju. These next three days are steamy, charmed and potent.
Want Shamanic Weather in your inbox? Subscribe https://maraclearspring.com/newsletter-signup-shamanic-weather/">here
FRIDAY – 4/13/18
Let's Bliss Out Pisces Moon makes nice-nice with both traditionally malefic (known as NOT nice) planets, Warrior God Mars and Stern Teacher Saturn to help us reduce the negative self talk and self sabotage. Moon conjunct Wounded Healer Chiron uncovers more healed wounds and how our lives have subsequently changed. Moon moving into Aries in the evening promises you could have an, um, active, late night..
SATURDAY 4/14/18
TWO active, supportive sextiles make a huge contribution to the creation and manifestation energy of this truly magical weekend.
Jupiter Sextile Pluto
You yearn for change, and you are empowered! Opportunity for positive growth in multiple areas abounds. The juice is flowing – where do you want it to go?
Mars Sextile Neptune
Couple this with the still active Venus trine Mars and you have a real, heavenly ménage à trois. You can expand this romantic energy out to happy, companionable times with your personal Tribe.
SUNDAY 4/15/18
Mercury Stations Direct!
Finally! This has been the longest three weeks…But wait another day before putting things in motion. Consider this the day for stationing your plans for optimal success. Final prep, and then calming breath before you push the button after…
New Moon in Aries!
If we ever NEEDED New Moon energy this is it! Mad Genius Uranus also conjuncts this Aries New Moon. He vibrates at the edge of Aries, preparing to shift into Sensual Spaces Taurus. Power up your intentions with this potent quantum energy.
Make this a day to ROAR about!
Namaste,
Mara
I would love to see you! Schedule your session! PM me with questions!
Art: Source Unknown
#shamanicweather #firststepshamanictraining
**Pacific time PDT (UTC-8). Use this Link https://www.timeanddate.com/worldclock/converter.html
Shamanic Weather Disclaimer
This is a general interpretation not meant to address individual natal charts, soul journeys or destiny paths. Take what works for you and leave the rest behind! Love!
[/column]
[column width="1/3″ last="true" title="HEALING-EVENTS-TRAINING" title_type="single" animation="none" implicit="true"]
Crystal Visions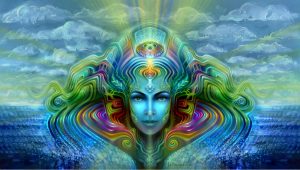 Shamanic Sound Journey
Mara and Lora, Gongs, Didgeridoo, Guided Journey with CRYSTALS!
Friday, April 20, 2018
At a private home in San Diego
More info HERE!
SHAMANIC TRAINING
I've begun gathering names for Summer/Fall First Step Shamanic Training
Get on the LIST HERE
SHAMANIC HEALING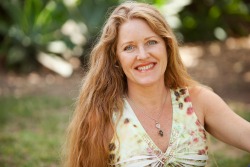 Shamanism helps you heal body, mind, heart and soul. Recommended for the soul ready for deep change!
Shamanic Healing ~ Soul Retrieval ~ Counseling
You can schedule your appointment right HERE!
CONTACT:
Mara@MaraClearSpring.com ~ 619-972-2469
EMAIL ANNOUNCEMENTS
Get Mara's Articles, Events and Training info and the Shamanic Weather in your Inbox HERE
More info HERE
[/column]