[column width="2/3″ title="Shamanic Weather May 1, 2018″ title_type="single" animation="none" implicit="true"]
Sizzling Centaurs
By Mara Clear Spring Cook
Begin Beltane with a pair of Sizzling Centaurs! Grandmother Moon leaves the Deep Seas Mysteries of Scorpio to new adventures with the Fire Arrows Centaur of Sagittarius. Flames fan high as the Wounded Healer Chiron, also a Centaur, crosses arrows to form a Fire Trine of Alliance.
IS THAT GOOD?
Well, it means you could be inclined to align clear initiative with your new strengths, get clearer and more committed to your plans. Other aspects of the day may hold you back a bit, but take tiny steps at least toward your dreams/goals/desires. Don't let a little anxiety or indecision keep you stuck.
WHAT IF I DON'T WANT TO DO ANYTHING?
Could be a difficult day for cooling your jets. Lots of active Yang energy zings about. Meditative states could be difficult to attain.
JUST KIDDING – I'M FEELING ANTSY
Who can sit still during a You Can Begin Again Sagittarius Moon, especially after that crazy Scorpion Sting Full Moon we just went through?
Beltane and the Sizzling Centaurs may prompt you to engage with Shamanic Fire Ceremony and intention setting. 
Whatever you do, may your Beltane experience celebrate YOU!
Make this a day to ROAR about!
Namaste,
Mara
I would love to see you! Schedule your session! Contact me with questions!
Want the Shamanic Weather in your inbox? Subscribe here.
Art: Cosmic Muse by GeneRazArt
#shamanicweather #firststepshamanictraining #beltane2018
**Pacific time PDT (UTC-8). Use this Link
Shamanic Weather Disclaimer
This is a general interpretation not meant to address individual natal charts, soul journeys or destiny paths. Take what works for you and leave the rest behind! Love!
[/column]
[column width="1/3″ last="true" title="HEALING – TRAINING – EVENTS" title_type="single" animation="none" implicit="true"]
Air Magic!
The Shamanic Goddess Circle
Friday, May 11 at 7 pm
More info HERE!
Make your own DRUM
Saturday, May 5 at 10:30 am
More info HERE
SHAMANIC TRAINING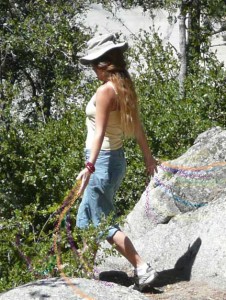 Summer/Fall First Step Shamanic Training starts in June. Personal Shamanic Training can begin at anytime!
Get on the LIST HERE
SHAMANIC HEALING
Shamanism helps you heal body, mind, heart and soul. Recommended for the soul ready for deep change!
Shamanic Healing ~ Soul Retrieval ~ Counseling
You can schedule your appointment right HERE!
CONTACT:
Mara@MaraClearSpring.com ~ 619-972-2469
EMAIL ANNOUNCEMENTS
Get Mara's Articles, Events and Training info and the Shamanic Weather in your Inbox HERE
More info HERE
[/column]