[column width="2/3″ title="Shamanic Weather June 29, 2019″ title_type="single" animation="none" implicit="true"]
Sink Into Sensuality
Earthy Taurus Moon invites you to sink into sensuality today. Reconnect with what helps you feel good in your body. We get a little recovery time today.
I COULD USE IT
June rocked our solar plexus chakra, especially the second half. Identity and power themes played out whether we were ready for them or not. Next week we begin an Eclipse Tunnel destined to transform the heart and explore the power of grounded compassion. 
I HEARD ABOUT THAT
The New Moon Total Solar Eclipse occurs in the sign of the heart, You Could Use A Hug Cancer. The Full Moon Partial Eclipse falls in Work Your Plan Capricorn. The space between draws a line between your heart and your foundations, and you get to walk it.
I'D RATHER SINK INTO SENSUALITY
Go there! A growing sense of curiosity and desire to connect with others builds through the day. Flow with at your own pace. Trust your heart to take you where you need to go and do what nourishes your body and grounding.
Make this a day to ROAR about!
Namaste,
Mara
I would love to see you! Schedule your session!
Art: Magic Key by Unfeigned Dreams
#shamanicweather #firststepshamanictraining
**Pacific time PDT (UTC-7). Use this Link
Shamanic Weather Disclaimer
This is a general interpretation not meant to address individual natal charts, soul journeys or destiny paths. Take what works for you and leave the rest behind! Love!
[/column]
[column width="1/3″ last="true" title="EVENTS – HEALING – TRAINING" title_type="single" animation="none" implicit="true"]
Jaguar Queen
Sacral Chakra Clearing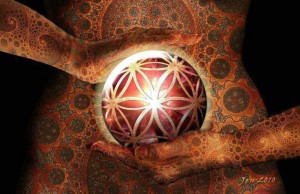 The Shamanic Goddess Circle 
at the Tree of Life
Friday, July 5, 2019
SHAMANIC HEALING
Shamanism helps you heal body, mind, heart and soul.
Recommended for the soul ready for deep change!
Shamanic Healing ~ Soul Retrieval ~ Counseling
You can schedule your appointment right HERE!
CONTACT:
Mara@MaraClearSpring.com ~ 619-972-2469
EMAIL ANNOUNCEMENTS
Get Mara's Articles, Events and Training info and the Shamanic Weather in your Inbox HERE
[/column]